Riding behind a tall wind-screen - Transylvania's hidden villages
TRAVEL | What better way to test a tall wind-screen than to hop on the bike for a two-day ride in the countryside?
I love the Autumn mornings. A bit chilly outside, the crowds are gone to their heavy-traffic cities and the forrest starts to get that yellow color. It's the perfect time to ride a motorcycle. And lucky enough, this is my job. So here I am on this beautiful Wednesday morning, hopping on my bike and trying to get out of the city.
I'm on my R1200GS - 2015 my - and the guys at Hornig sent me a tall-windscreen to test - the 55,9 cm ZTechnik windscreen - the largest from their range, and actually, the highest screen I ever seen on a GS. That's why the first thing to do was to adjust it to its lowest position. You see, I'm 174 cm and I just want that my eyes to be above the screen. But for my 1,84 colleague that tested the screen, it was just perfect.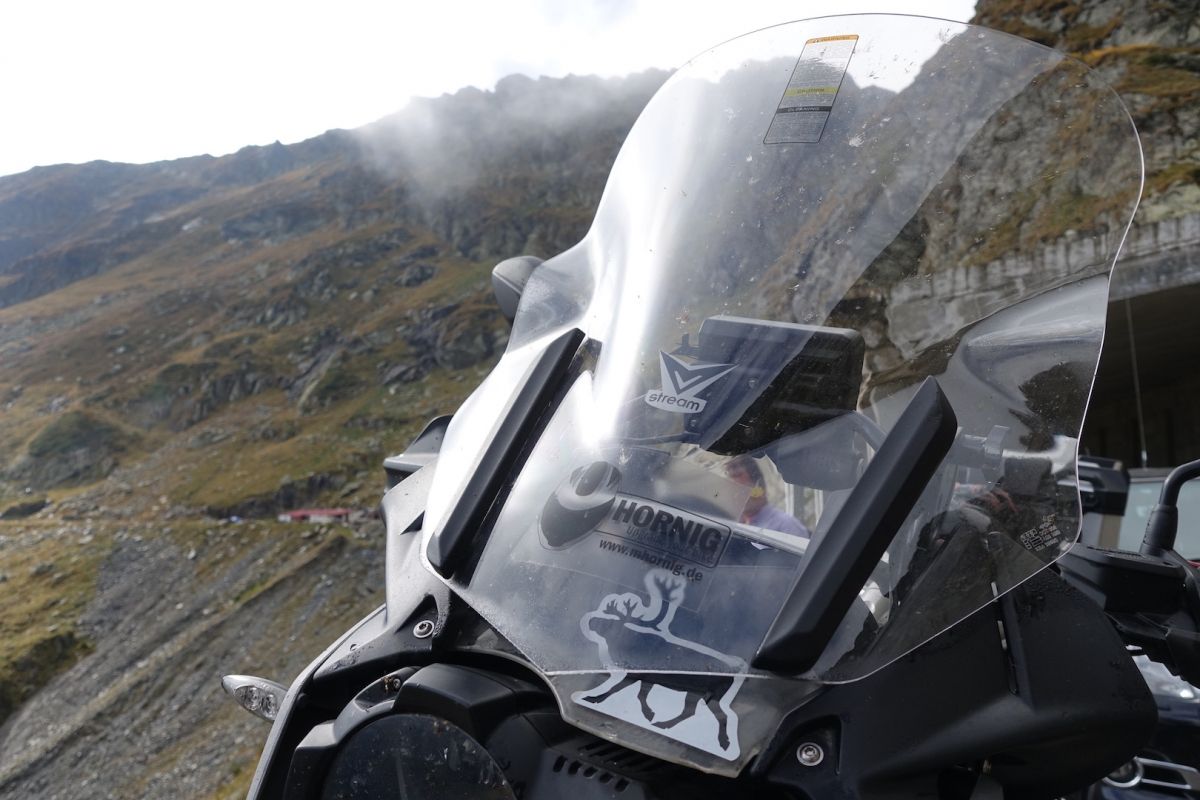 The road is boring at the beginning. Just a two-lane road heading to the mountains, but crossing some plain countryside. So I'm grabbing the acceleration and ride faster. And the screen is doing his job - I realize that I'm riding at 130 km/ h with my visor open. No buffeting, no heavy noise in the helmet.
I'm passing the Carpathians through a main and crowded road, but I'm starting to smile when I see the mountain peaks and the curvy roads. The gate to Transylvania. Let the fun begin. It no time i'll be on a free-traffic road, among forgotten villages and old citadels.
The first one is Rupea - one of the oldest archaeological sites in Romania. The first signs of human settlements are dating from the Paleolithic and early Neolithic. Of course, course, what we're seeing now was built in the 10th-13th centuries and enlarged later. There's no tourist now, so I have this view only for myself.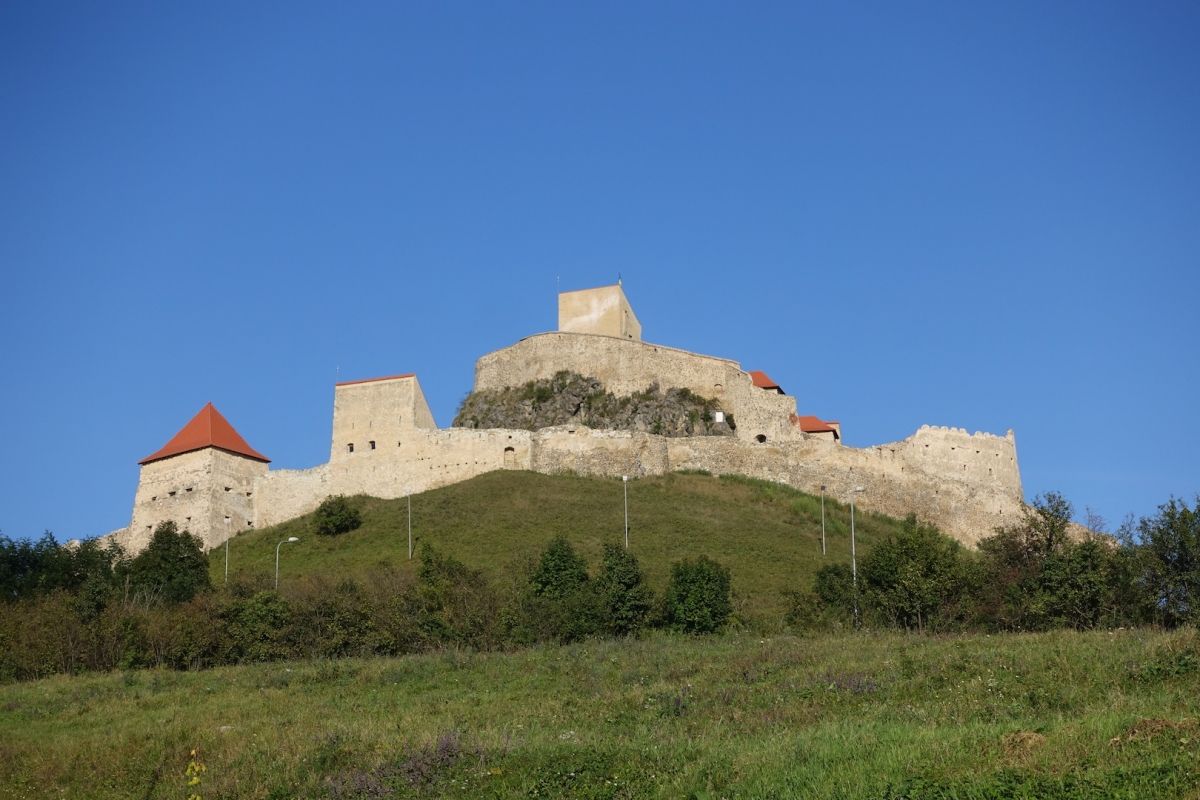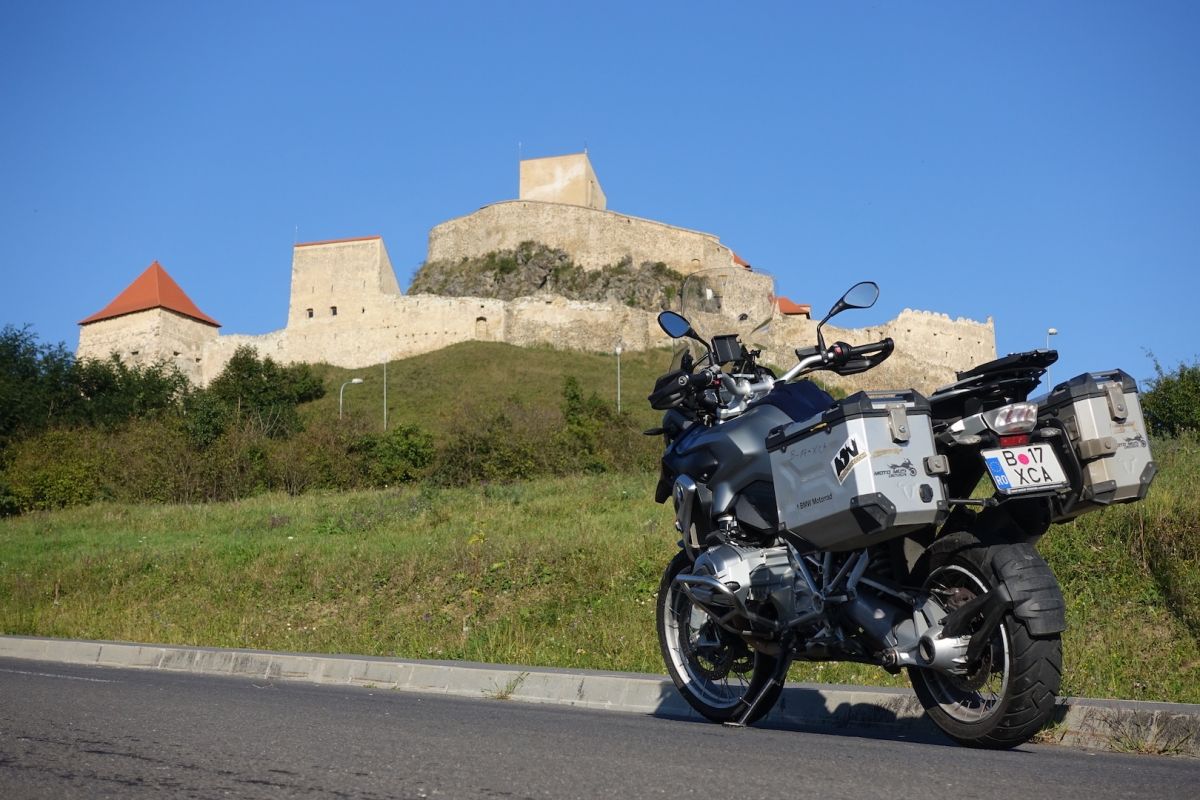 Right after leaving the main road I have to stand on the bike. There is some pavement, but the road is under construction. I find myself between two green hills and there's a small river hidden somewhere and some hay bales. A cattle is looking peacefully to the horizon. I love the Transylvania countryside. After 15 km I enter Viscri - the most famous village in the country. Why so famous? Because it somehow got Prince Charles' attention that renovated the church and some houses. Some traditional houses were restored and transformed to boutique-hotels with "farm-to-table" restaurants where you can find some of the most famous chefs in the country.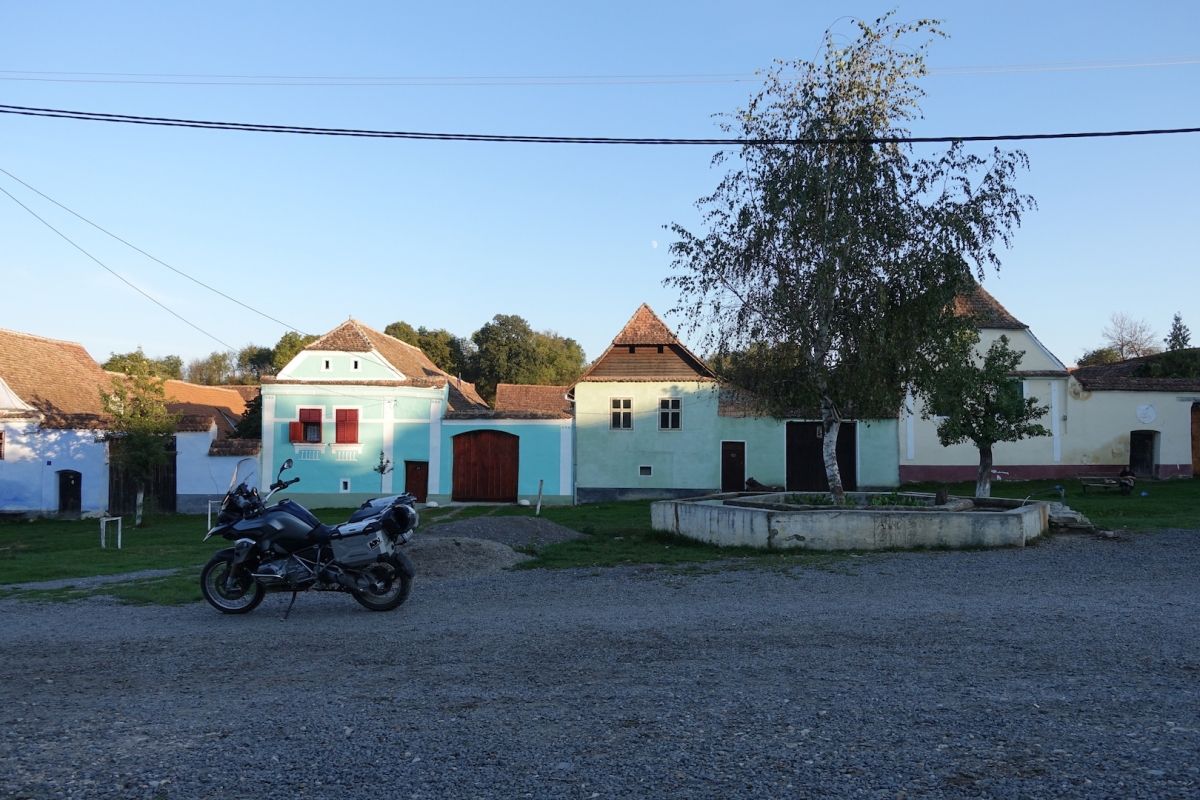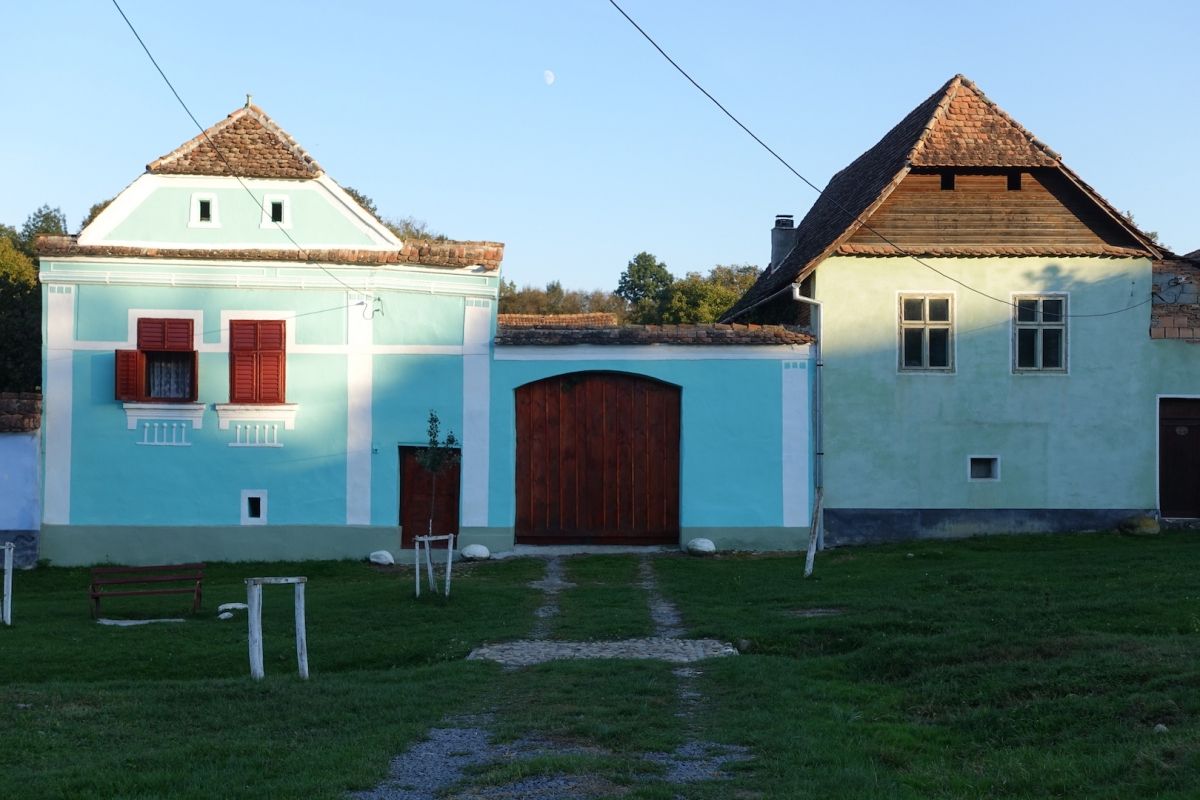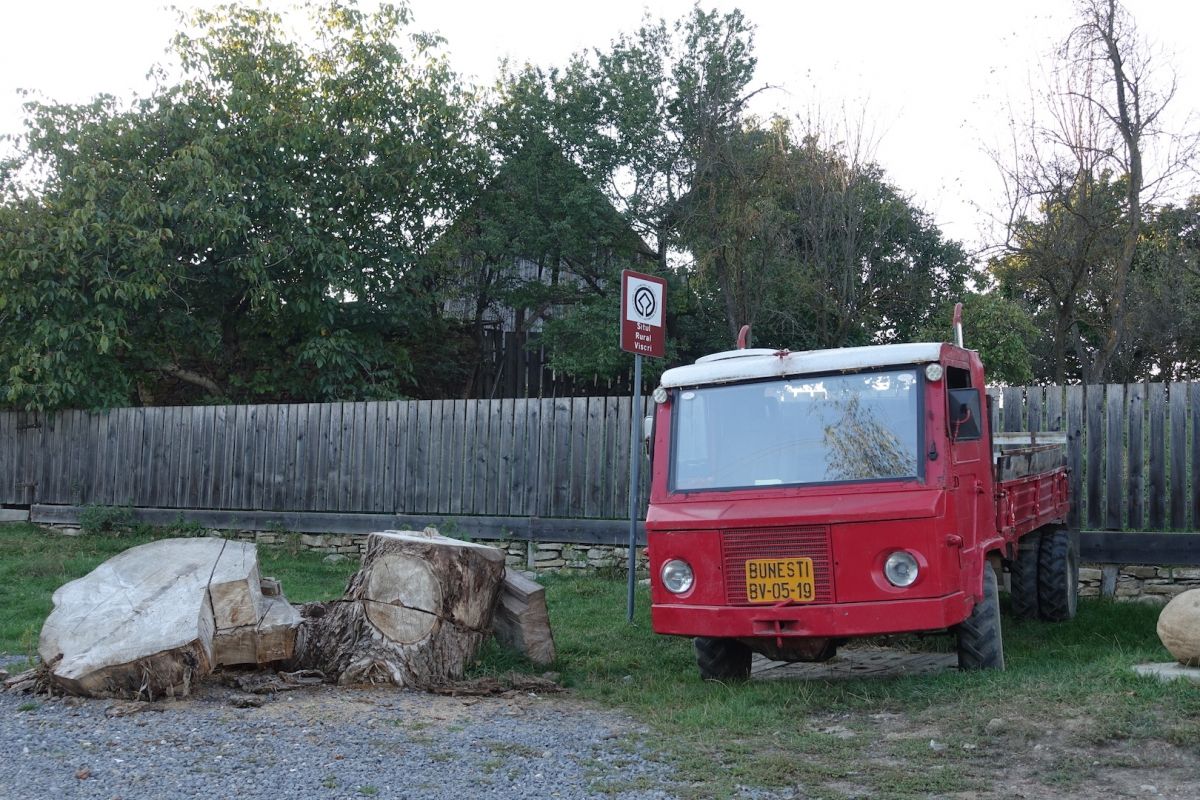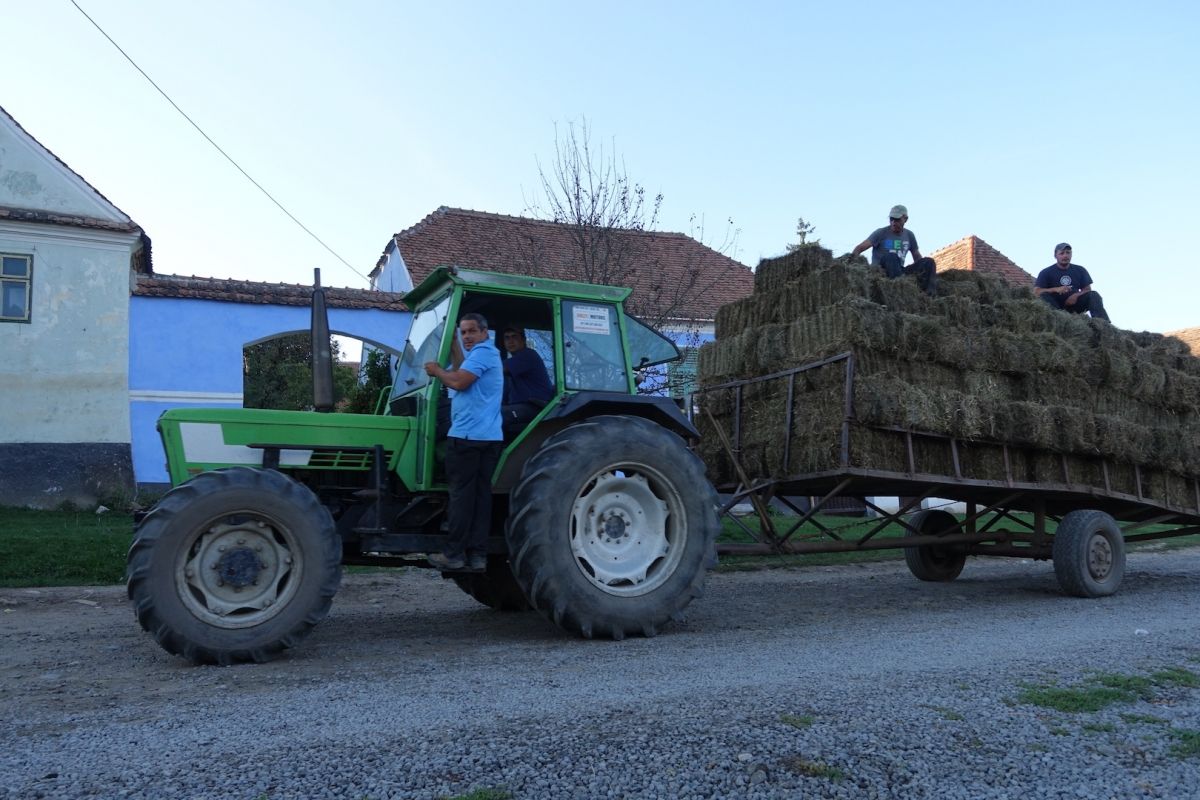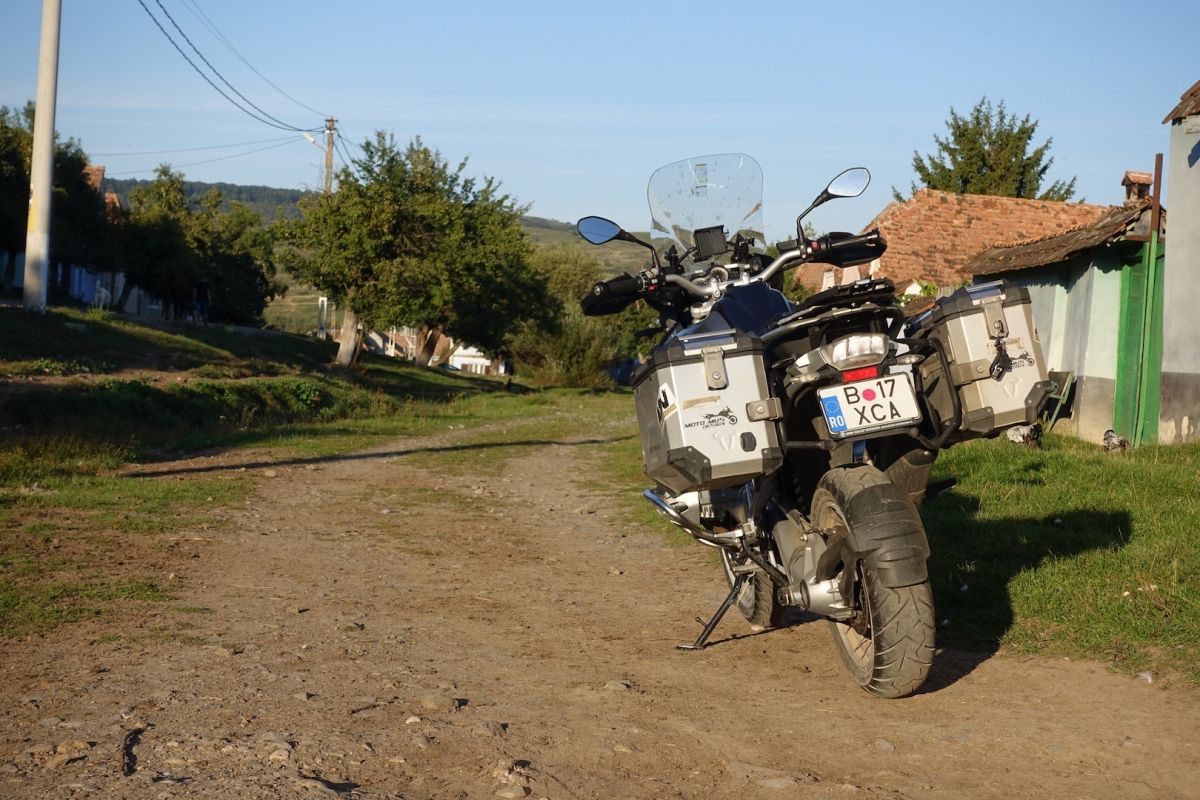 I reach the village at the sunest and everything seems magical in this warm autumn sun: the man with the horse, that old lady sitting in front of his house, the tractor. I'm spending some moments just watching the show offered by the main street, but I must go. It's getting late and I still have some kilometers to do. There's some heavy traffic ahead - no cars, but a cattle herd entering a village. I have to wait and be careful - you never know when a cow might turn her head right in front of you. At least I have this countryside scent - it'a mix between hay, chimney smoke and autumn - it's the special scent of the remote Transylvanian villages and it feels like a therapy.
I'm spending my night in one of these villages, and after a great dinner I go to sleep. 400 km more to come tomorrow. My plan is to pass the Transalpina road - the highest in Romania. It passes the Parang mountains and will take my back home to Bucharest.
It's morning now and after a coffee and an excellent breakfast I hop on my bike and I realize that my windscreen is already full of dead flies. I don't bother cleaning it so I just go.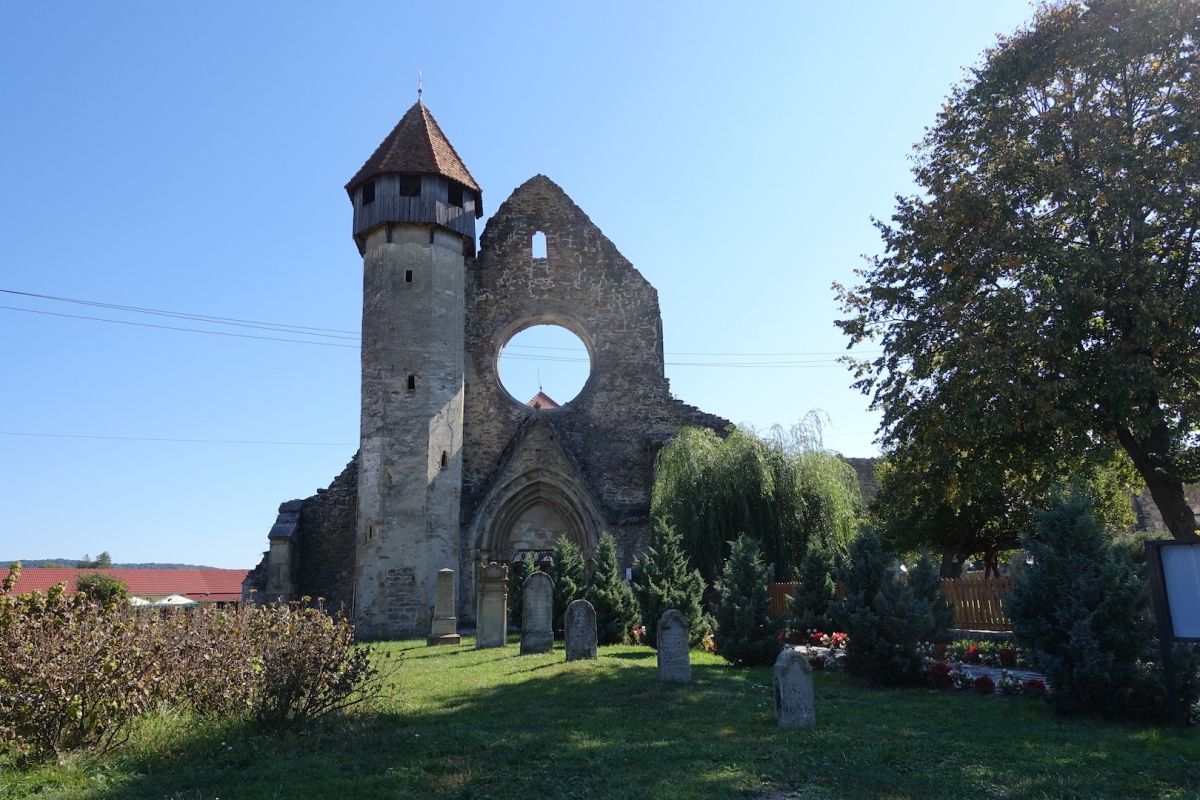 I am entering Transalpina through Saliste road that takes my to another famous village in Romania - Jina. This area is famous for its cheese - a speciality in the markets of Bucharest. The old houses were replaced by some new, tall, buildings that unfortunately lack the charm of the traditional architecture.
The curvy road is magic. High-speed turns, perfect asphalt and there's this forrest that gives me the fresh air I need to be alive. Since I left home I'm riding with my visor up and I fell no discomfort. All I have to do is to hide myself behind this huge screen. The road is reaching an over 2,000 altitude and the temperature drops to 8 degrees Celsius. But it's sunny and nice. I'm enjoying the high plateaus of the Carpathians without getting off the saddle. This is the best part of traveling on a motorcycle - you're always there, you're not hidden in a steel and glass moving thing. You can feel the wind, the sun, the cold, the smell. It's a complete experience.
I'm on the highway and it's getting dark. I feel fulfilled. I check the trip meter - 800 km. I barely felt it. It's getting dark and I have 50 km left. I'll be home soon but that lost village is still on my mind.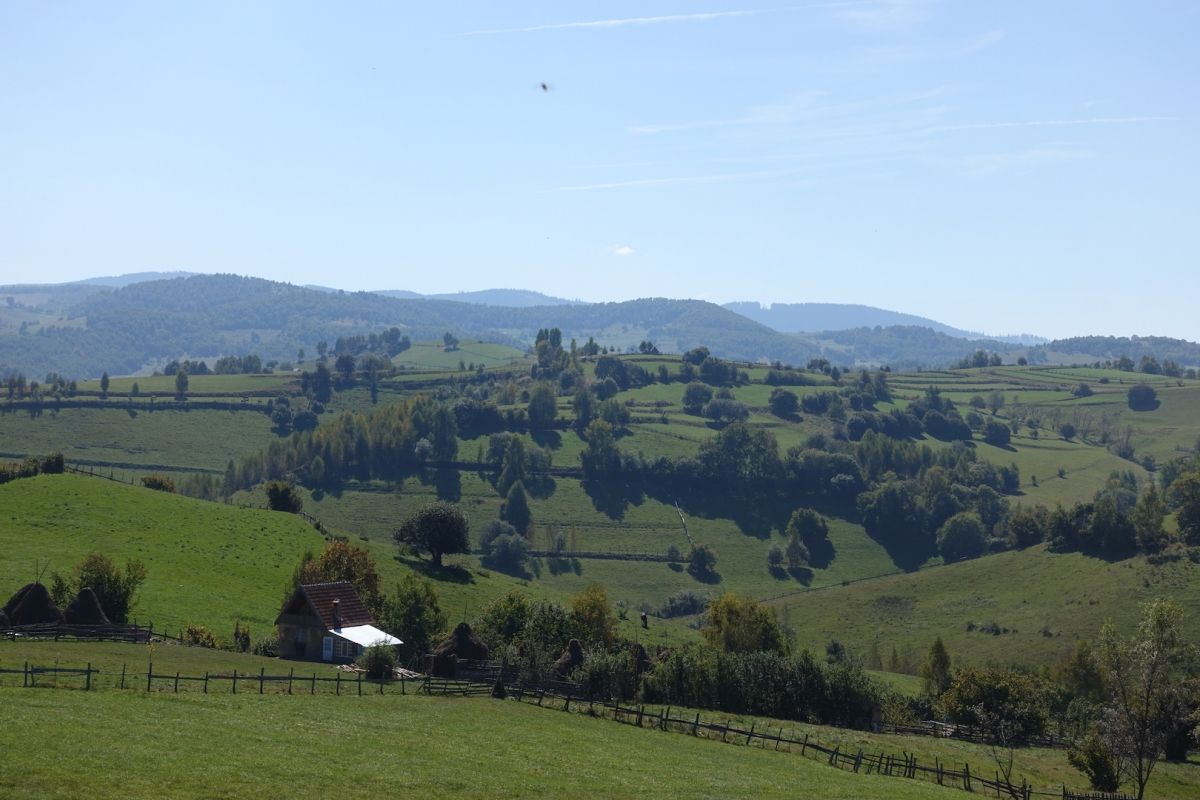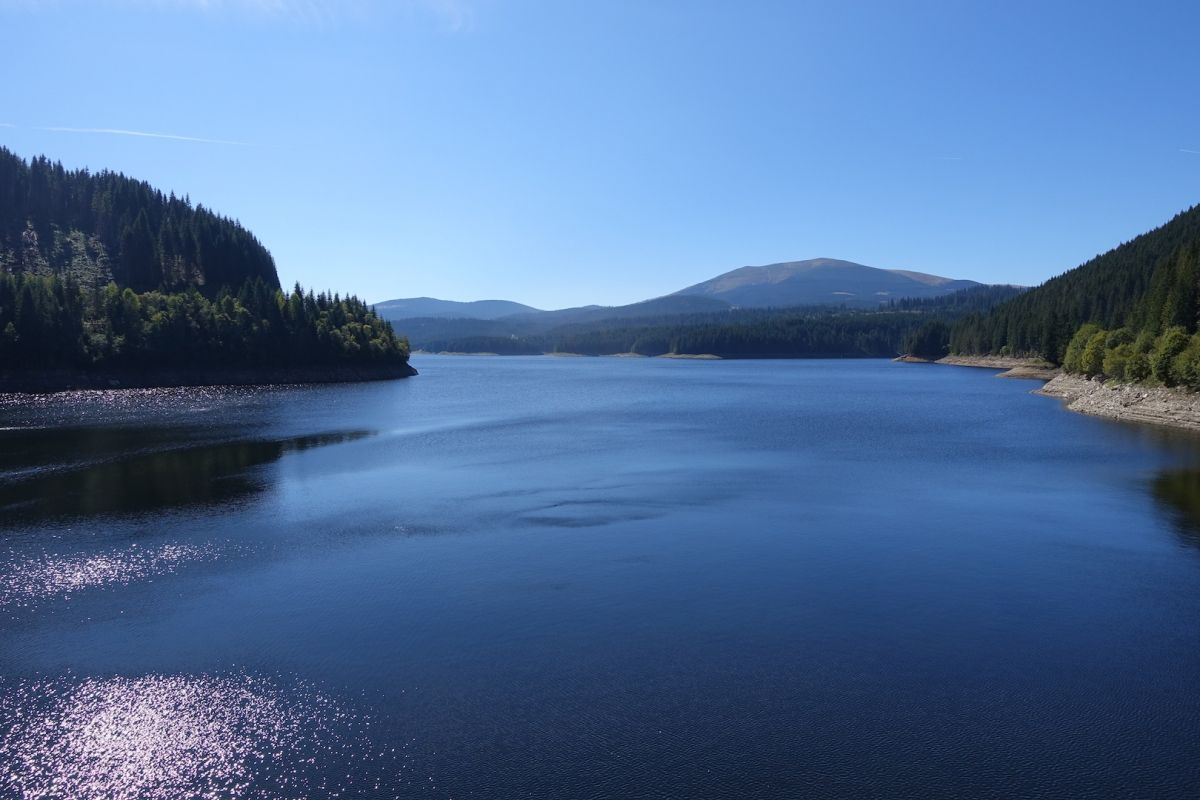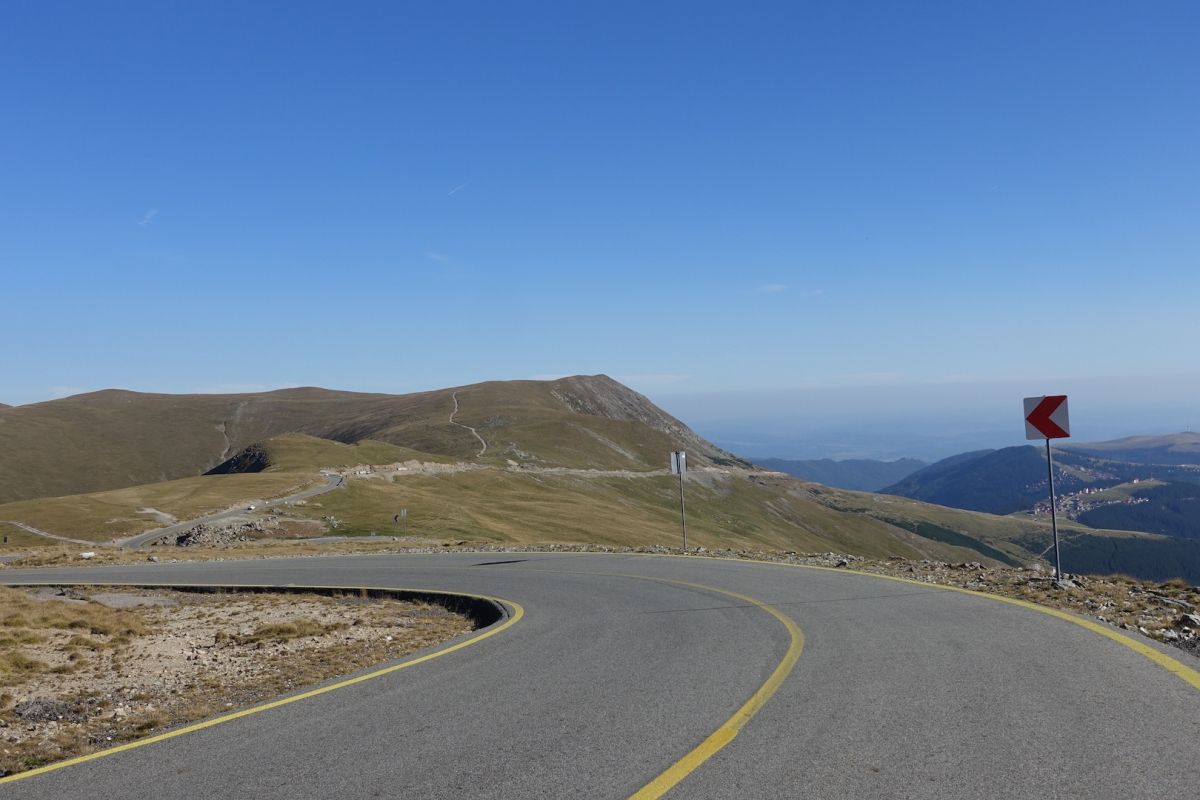 Do you like our work?
Become a DriveMag Riders supporter!
We rely on your donations to cover the most important news on the motorcycle market and create videos that excite, inform, and educate.
Make a one-time contribution or become a monthly subscriber. Every donation, however big or small, is valuable and helps us cover some of the video production costs, like equipment, transportation, and maintenance.
Thank you for being part of this journey.
---