The best ADV jackets money can buy
Safe and good looking at the same time
Motorcycle trips offer the highest level of satisfaction but, adventure riding involves a lot more than a set of wheels. When it comes to adventure, the outfit has to offer more than protection. Your jacket must handle different climate conditions while being comfortable enough for a week of riding. We've made a top of the jackets that offer superior protection, storage space and can stand against even the hardest weather conditions.
The Italians from Dainese raised the bar in the protection segment with their D-air airbag technology, but this is not all. The fitment and material quality is hard to find on any other motorcycle gear manufacturer. The adjustments available and the elastic inserts make it even more comfortable. The interior thermal liner is removable, and the breathable membrane helps on hot days. Besides the cool airbag system, it offers four waterproof pockets. The down side of the airbag is that you have to recharge it every 8 hours of riding. The price for this jacket is $1999, but you get extra confidence that comes with the D-air system.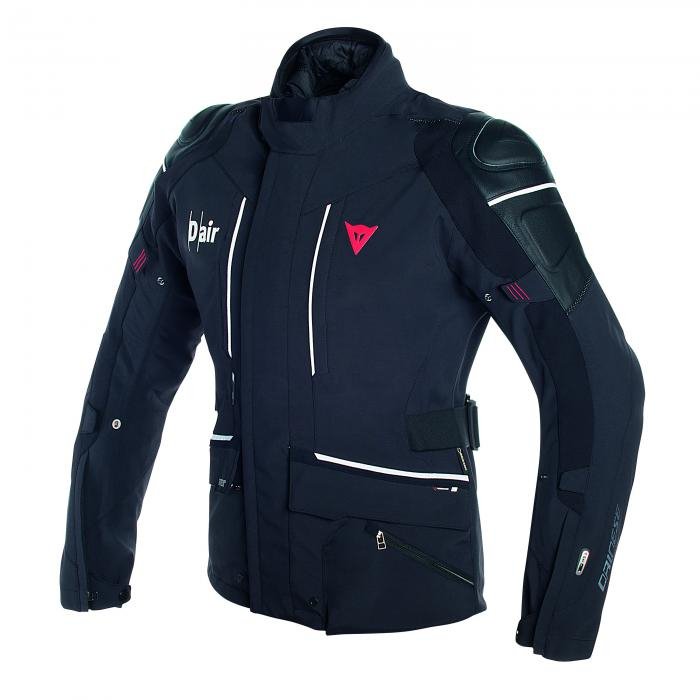 Hand picked materials for increased protection and durability. This jacket might last longer than you or your bike. The Klim jackets are well known for their high protection standards and high-quality materials. The Klim Adventure Rally Jacket is the one to buy if you are heading on a world tour adventure. With breathable three layer Gore-tex shell and an additional ventilated chest armor, this jacket can take you through any conditions. Featuring more than ten external pockets and a three-liter Hydrapak reservoir included the $1699 price tag might be fair.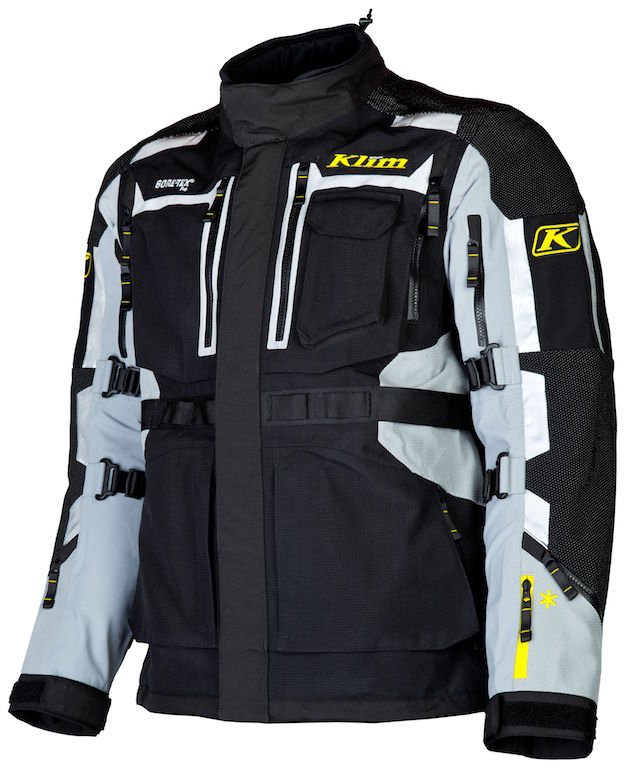 The REV'IT Dominator jacket is one of the most functional jackets ever produced by REV'IT. With a lot of research behind it features a modular design. It comes ready for the Challenger cooling vest, vest connector HV, adv neck brace and a detachable kidney belt. The outer shell is made out of three layers of Gore-Tex that offers superior breathability and waterproofing. The price for this jacket is $1249.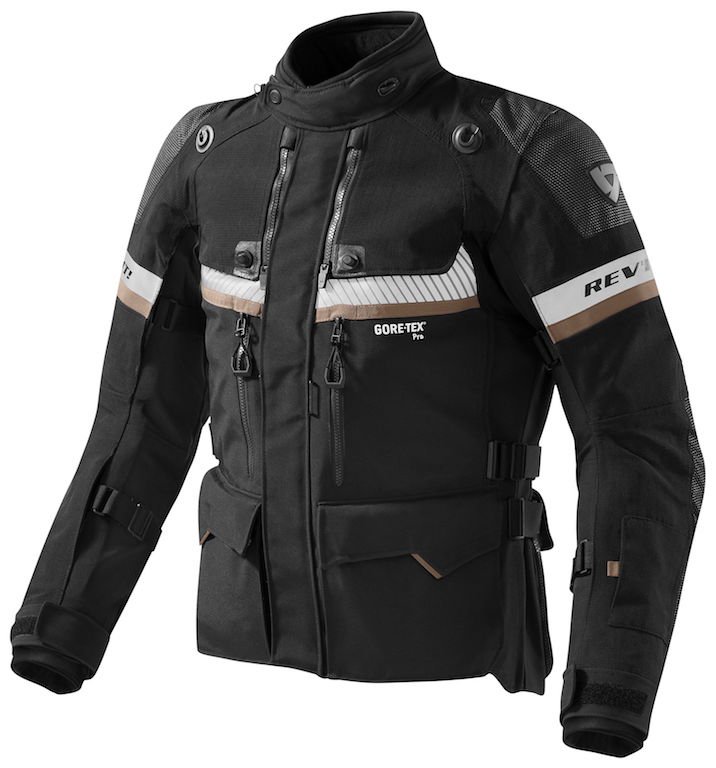 The Spidi Ergo 365 Pro is one of the coolest ADV jackets on the market. It can become a tank bag and features two interior layers that can be worn as pouches. How cool is that? The Hydroback allows you rehydrate on to go while the waterproof shoulder bag can be detached and locked to the bike. The outer shell is made out of three layers of water repellent polyamide coated with Teflon. With a price tag of $999, The Spidi Ergo 365 pro might be your answer.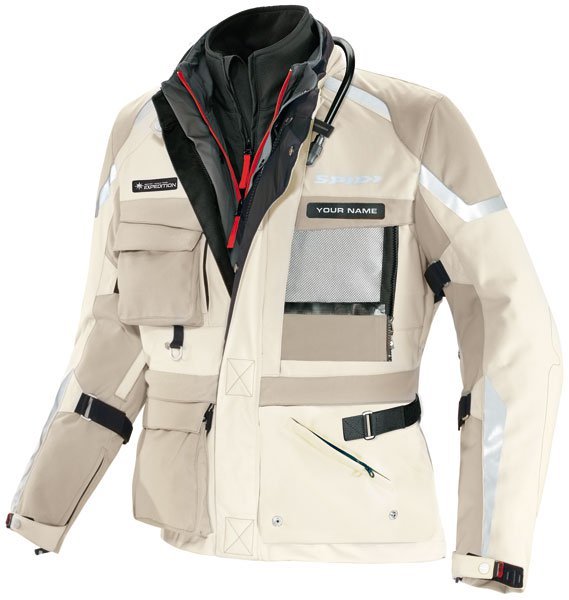 This Aether jacket is made out three layers of Japanese field nylon. The material is abrasion-resistant, waterproof and breathable. The jacket features an ergonomic fitment and seam sealed construction that makes it waterproof. It's designed for long trips. Therefore the ergonomics are enhanced by the articulated elbows and shoulders that enhance free movement. The price tag for this jacket is $895.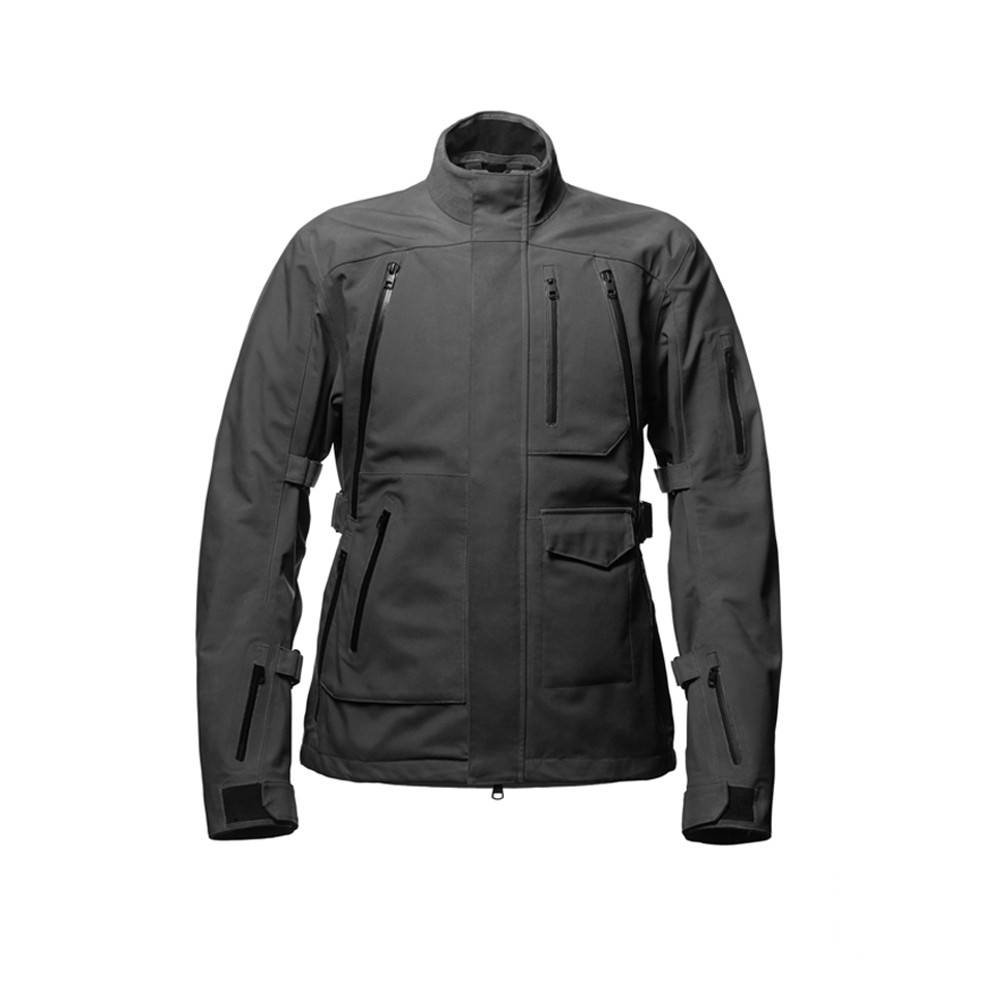 We recommend:
BMW R1200GS vs Honda CRF1000L Africa Twin: in-depth review