What's So Special About The New BMW S1000RR
It's not all about the power
There's no shortage of top-spec superbikes on the market and, while every big manufacturer is fighting for supremacy in the race for horsepower, the guys at BMW came up with a very interesting new S1000RR. So? What's with all the fuss? Oh well, there are some things you need to learn before choosing taking a decision, and for that, I'm going to break it down for you.
No.1 - Power delivery
Engine power is always the main thing, everybody wants more. OK, but, let's face it, every superbike on the market comes with around 190-200hp in stock trim. Why would you need more? In fact, an average rider uses a maximum of 60% of that power on the street and a maximum of 80% on track. So, where's the need for more coming?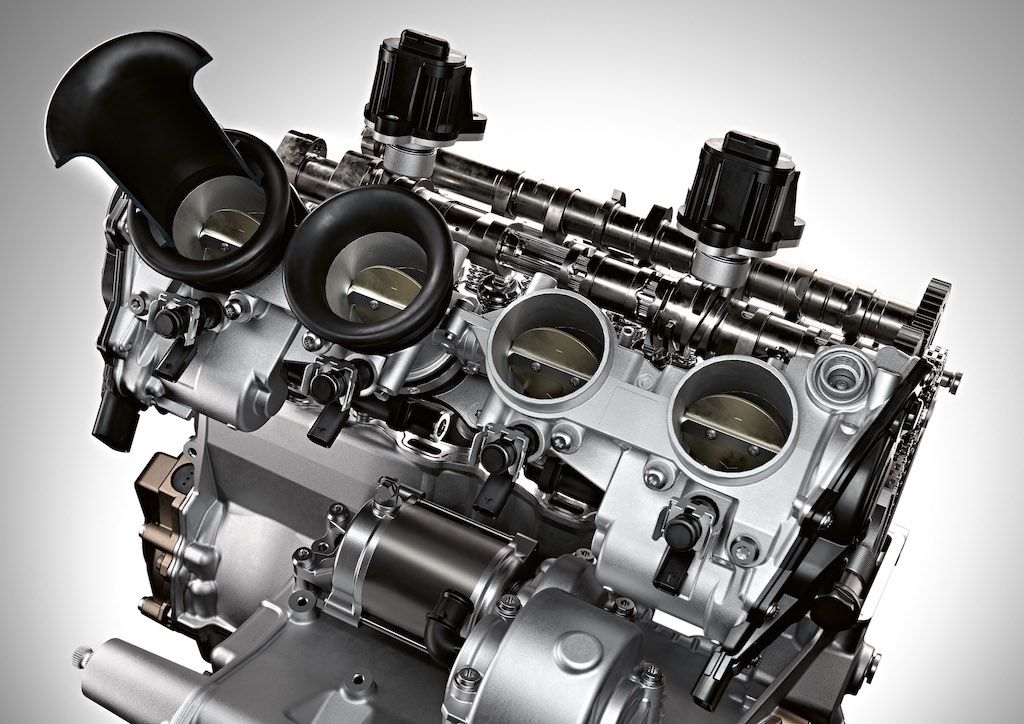 You can buy yourself a 240hp racing edition superbike but you would be riding it at 70% of its abilities. Only a professional rider can change his luck with the help of extra hp. A race bike has to feature good cornering abilities together with an increased amount of power. This was one of the main goals for the engineers at BMW for the S1000RR.
You get less than 10hp for the new RR compared to the old model, 207hp instead of 200hp. It's not much but there's more usable power. This means you can actually be on top of the situation while feeding the engine with gas. You also get the fancy Shift Cam system that enhances the low and mid-range torque delivery that will come in very useful when dealing with tight corners.
No. 2 - Cornering
The different frame angles will make the new RR a lot more friendly when approaching turns. Let's face it, the older version was harder to steer and, there was a greater need of rider input for the bike to stay on the lines. This was an easy fix with the lightweight wheels but, in stock trim, things were a bit difficult.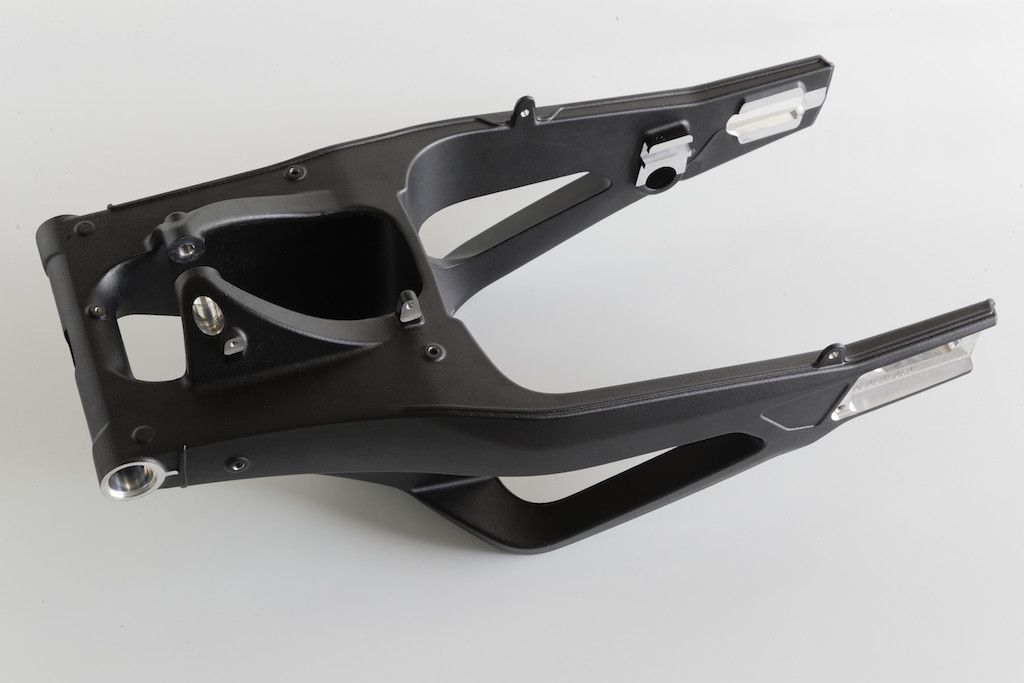 There's a new swingarm that looks just like the ones used in Grand Prix racing. The pro riders need more feedback and, for that, they go for this swingarm construction that is a lot stiffer than any other architecture. Therefore you get better weight distribution, a more comfortable ride, less steering effort and increased tire life.
No.3 Weight
The other topic for a track enthusiast is the overall weight of the machine. The struggle to reduce weight is a continuous headache for racers these days. With the S1000RR you get a 197kg wet package that features a Euro 5 friendly exhaust. The second you fit the bike with a racing line you will lose at least 5 kg. If you add-up a lightweight battery and the forged wheels you get off around 2kg, ending up with a 190 kg wet bike that still has stock fairings on.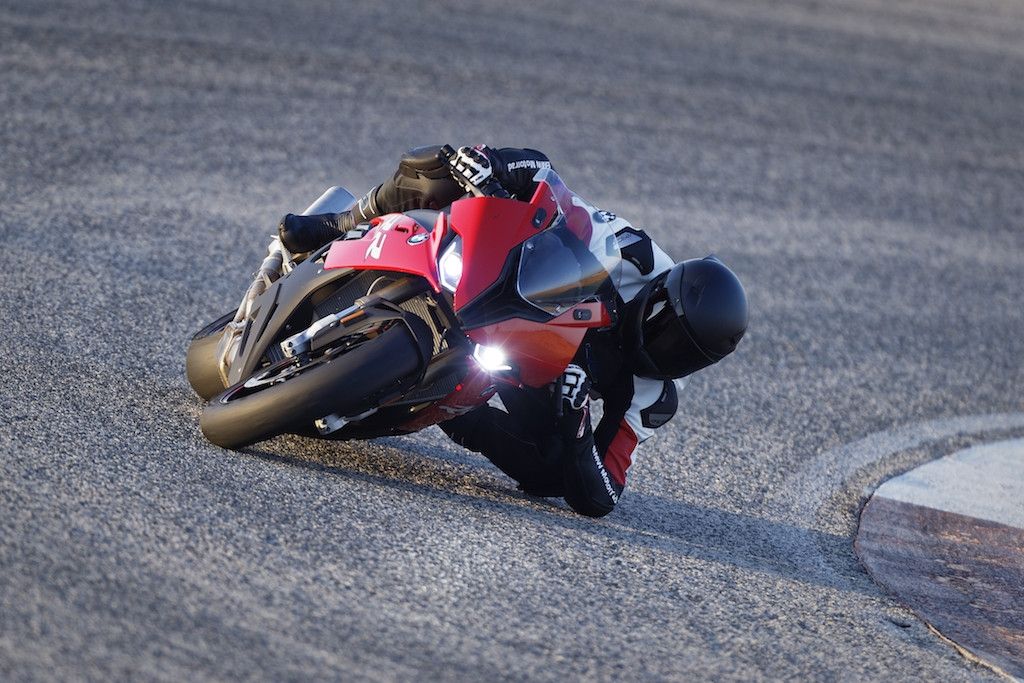 When you decide to use it for racing, you can easily drop the weight to around 180 kg with the tank full of gas. A WSBK machine tips the scale at around 165kg so the weight reduction will get you pretty close to that performance. Actually, it will feel like a lot more powerful 600cc sports bike.
No.4 Comfort
After a day of riding, you still have to be able to get off the bike and grab something to eat or a take a shower. The sports bikes are well known for the tucked in the riding position that becomes painful after a few kilometres. The engineers at BMW took this fact in consideration and managed to come out with a new set-up.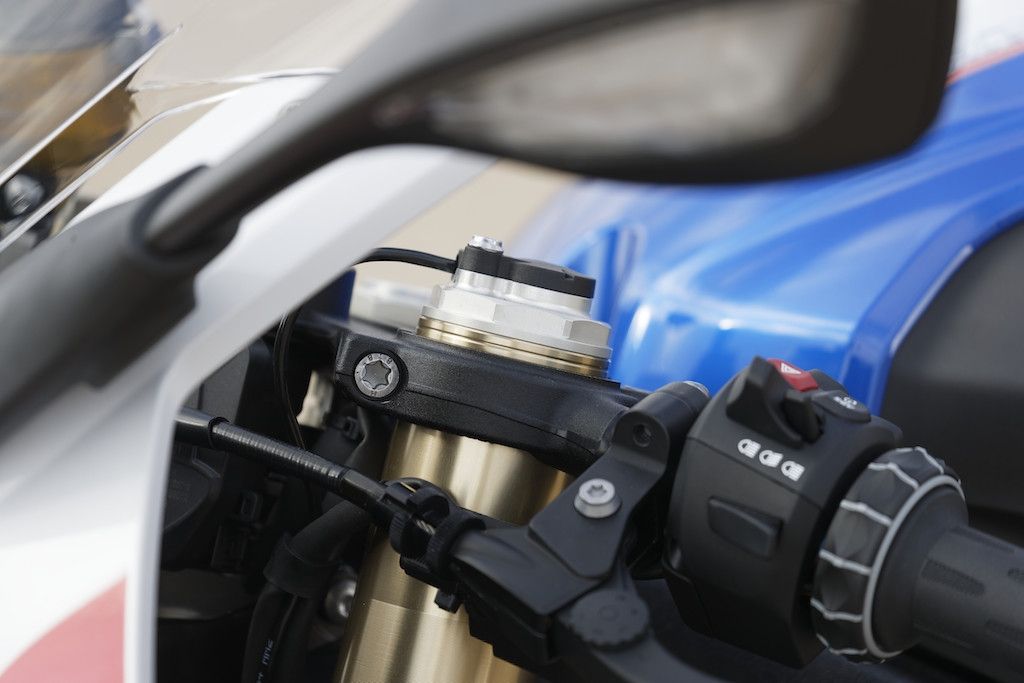 The handlebars are raised and, they are part of the triple tree clamp now, while the footpegs feature a more upright relaxed position. The entire width of the bike was actually reduced with around 2.5 centimetres and the big hump facing the rider is now gone. So this means you can tuck in behind the windshield without being poked by the tank even if you are a taller than six foot.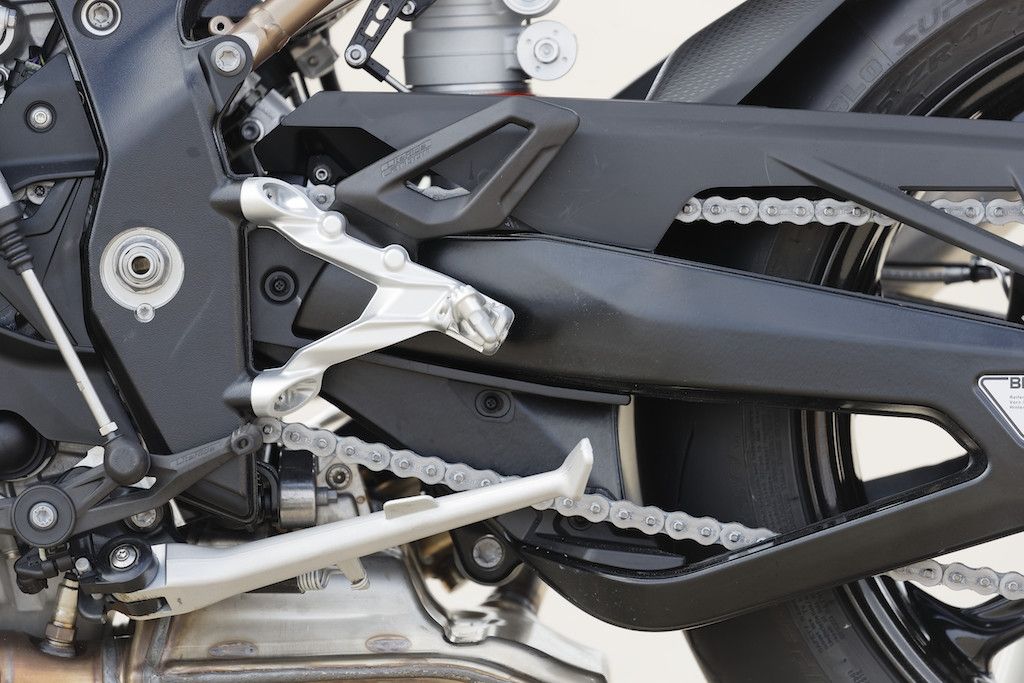 No.5 Electronics
The S1000RR was a top Superbiker when it comes to electronics since it was launched. It was one of the first series superbikes to feature traction control and quick-shifter in stock trim. Now the system gets even more refined and a bit more race biased. You get a new TFT dash and a lap button to keep a continuous track of your improvements.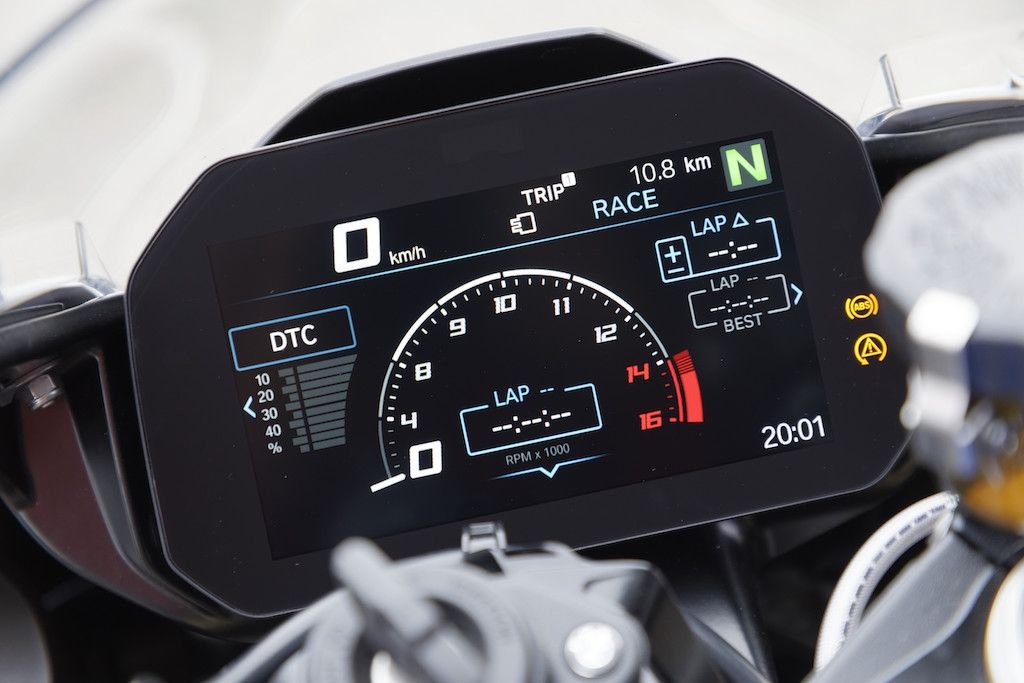 The auto-blipper comes now as standard and you can optionally go for the dynamic damping system that can now handle some adjustment. The electronic cartridge can be customised for the riders own taste. The shim stacks can be modified and many more to improve the feeling on track.
Check out our interview with the product manager Sepp Machler in the window below or directly on our YouTube Channel.
Do you like our work?
Become a DriveMag Riders supporter!
We rely on your donations to cover the most important news on the motorcycle market and create videos that excite, inform, and educate.
Make a one-time contribution or become a monthly subscriber. Every donation, however big or small, is valuable and helps us cover some of the video production costs, like equipment, transportation, and maintenance.
Thank you for being part of this journey.
---