2020 Indian Roadmaster Elite unveiled. A new chrome polished American cruiser
The Roadmaster Elite features a new audio system which is 50% louder than the one fitted on the standard Roadmaster model
The Indian Roadmaster Elite is fitted with the Thunder Stroke 116 engine capable of delivering 172 Nm of torque. The updates include a louder audio system and a colour scheme that takes over 30 hours to finish. All this at a price tag of €42,000.
The 2020 Indian Roadmaster Elite comes with a hand-finished paint job, chrome parts and a new sound system which is 50% louder than the base model, the Indian Roadster.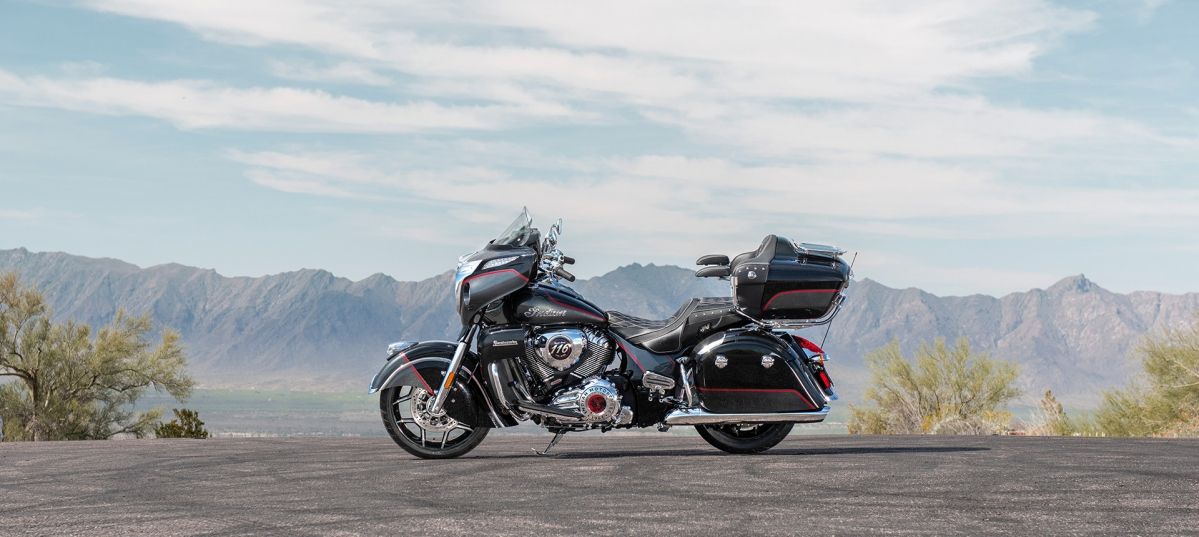 The updates include a new black and grey colour scheme with red inserts which Indian says it takes over 30 hours to complete and finish by hand.
The 2020 Indian Roadmaster Elite is fitted with the 1890cc Thunder Stroke 116 engine making 172 Nm of torque @ 3,100 rpm. There are three ride modes to choose from – Tour, Standard and Sport. The motorcycle is also equipped with a rear cylinder deactivation option which the rider can use when the bike is at a standstill.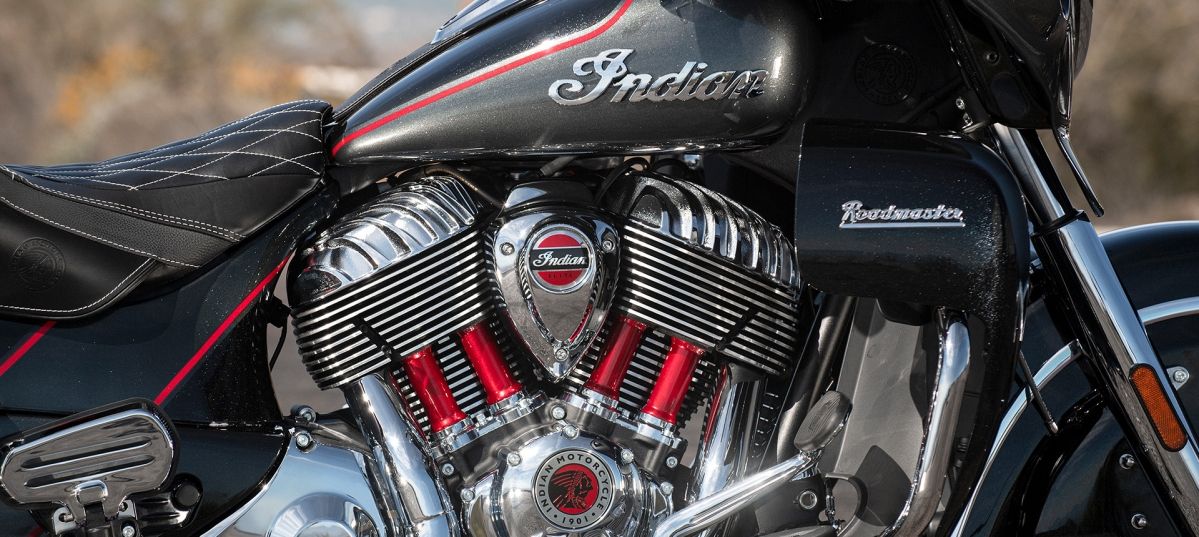 The Indian engineers fitted the bike with rider and passenger heated handgrips, heated seat made from genuine leather, passenger armrests and an electronically-adjustable windshield.
The motorcycle has a posh look with Pathfinder LED lights, pinnacle mirrors, aluminium floorboards and 140 litres of luggage space thanks to the weatherproof remote-locking saddlebags and trunk.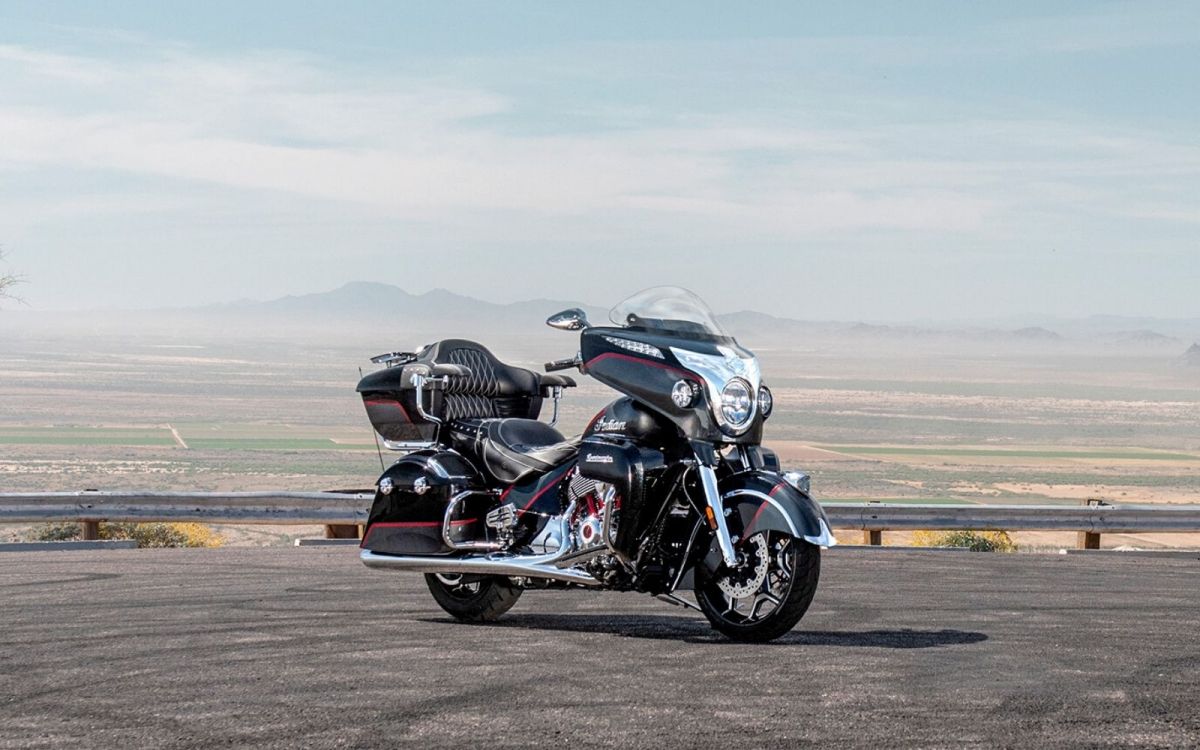 The 2020 Indian Roadmaster Elite has a 19-inch front wheel, ABS, keyless ignition and 20.8-litre fuel tank.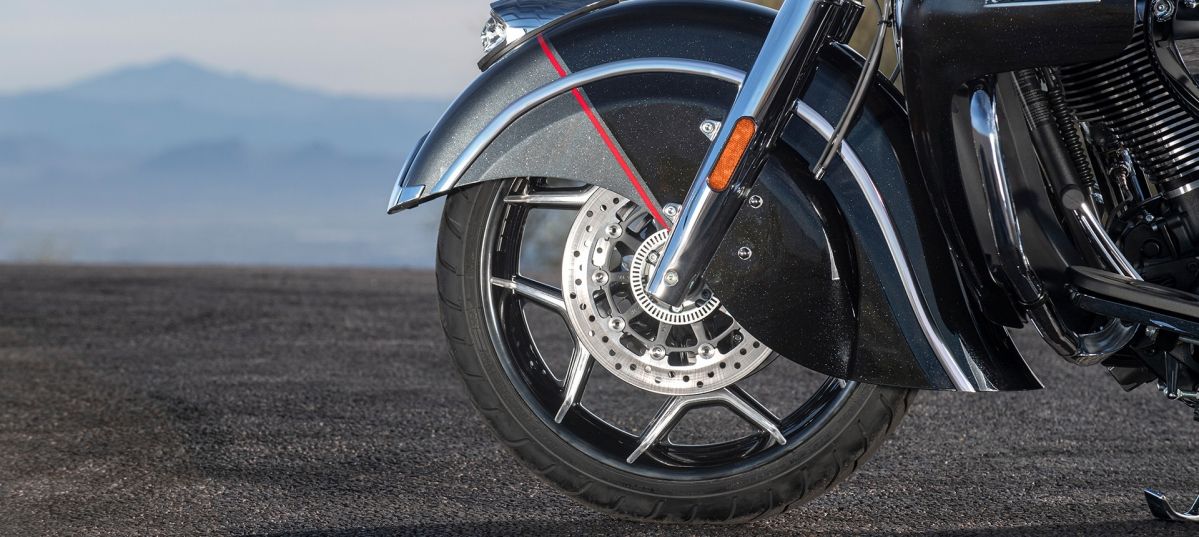 It comes with an updated infotainment system that features a with a new 600-watt PowerBand Audio Plus system with the speakers fitted in the fairing and saddlebags. The audio system is 50% louder compared to the standard Roadmaster and Roadmaster Dark Horse models.
There are also new connected traffic and weather overlays to keep the rider in control of every trip. The bike is equipped with an updated Ride Command system which the American brand states is the biggest, fastest and most customisable infotainment software available in the Indian model range.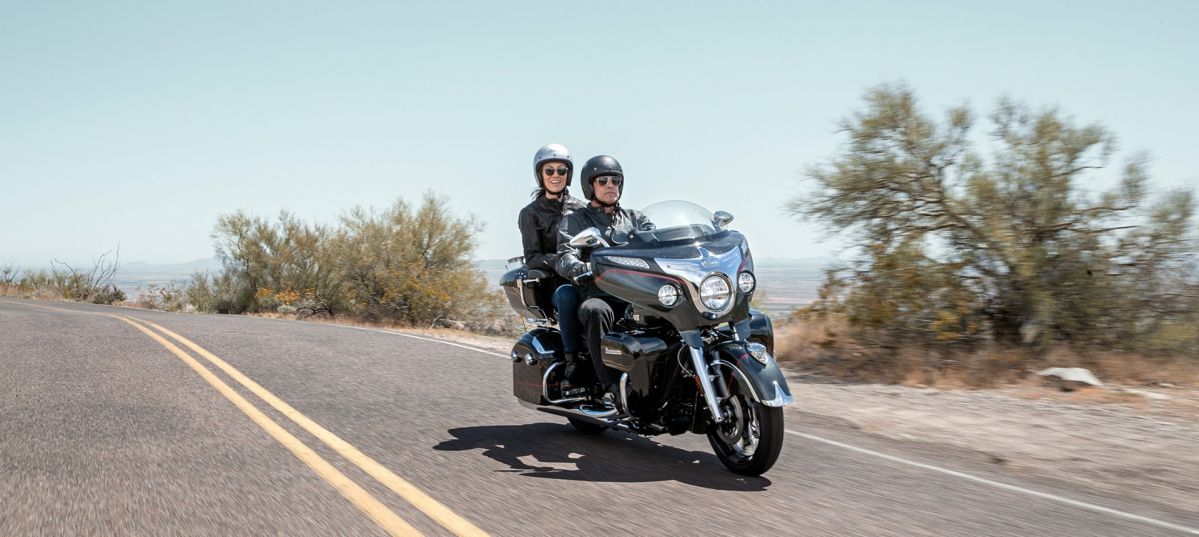 The 2020 Indian Roadmaster Elite has a weight of 417 kg and 431 kg with a full fuel tank.
On the European market, the price tag is €42,000 while on the US market the price starts from $38,999.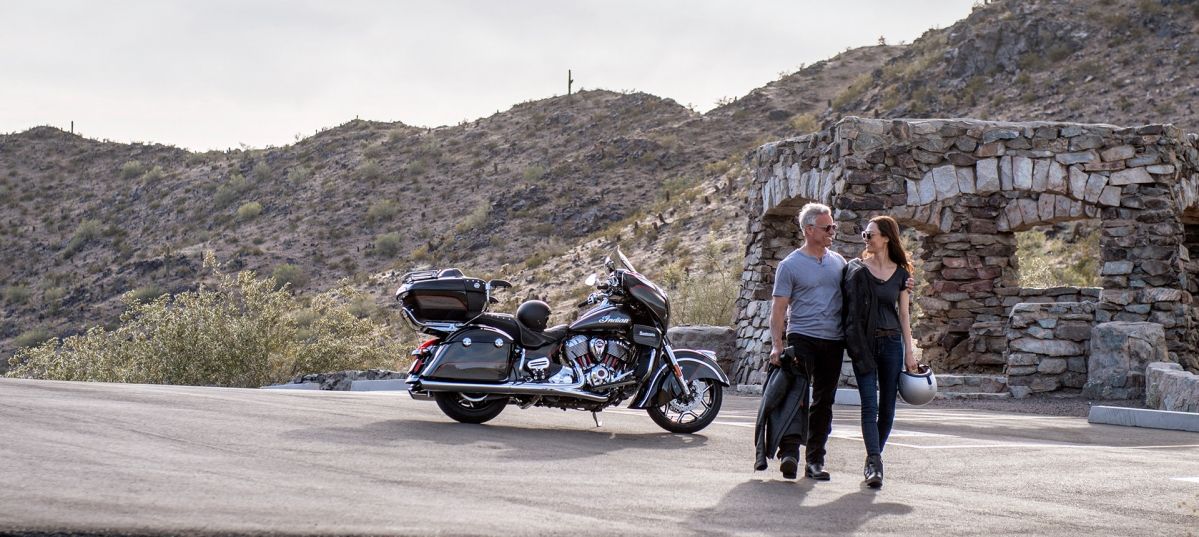 Do you like our work?
Become a DriveMag Riders supporter!
We rely on your donations to cover the most important news on the motorcycle market and create videos that excite, inform, and educate.
Make a one-time contribution or become a monthly subscriber. Every donation, however big or small, is valuable and helps us cover some of the video production costs, like equipment, transportation, and maintenance.
Thank you for being part of this journey.
---