BMW G310RR prototype looks smashing
A BMW G310RR prototype makes appearance and the bike truly looks like S100RR's smaller sibling, all clad in carbon fairings
Photos of a new, neat BMW prototype surfaced recently, showing a sport machine built on the G310R platform.
Dubbed G310RR, this small-displacement sport bike may shed some light on BMW's plans for this fall's launches. We are most likely going to see the bike in the flesh at Intermot and EICMA, and we hope that the cool factor will not be drastically diminished in the production version.
The first thing we noticed when we looked at the G310RR was how much its fairings resemble to those on the S1000RR. That is, the aggressive lines, sharp tail, asymmetric headlights (albeit it fake ones) and the "shark gills" fairing grille on the side.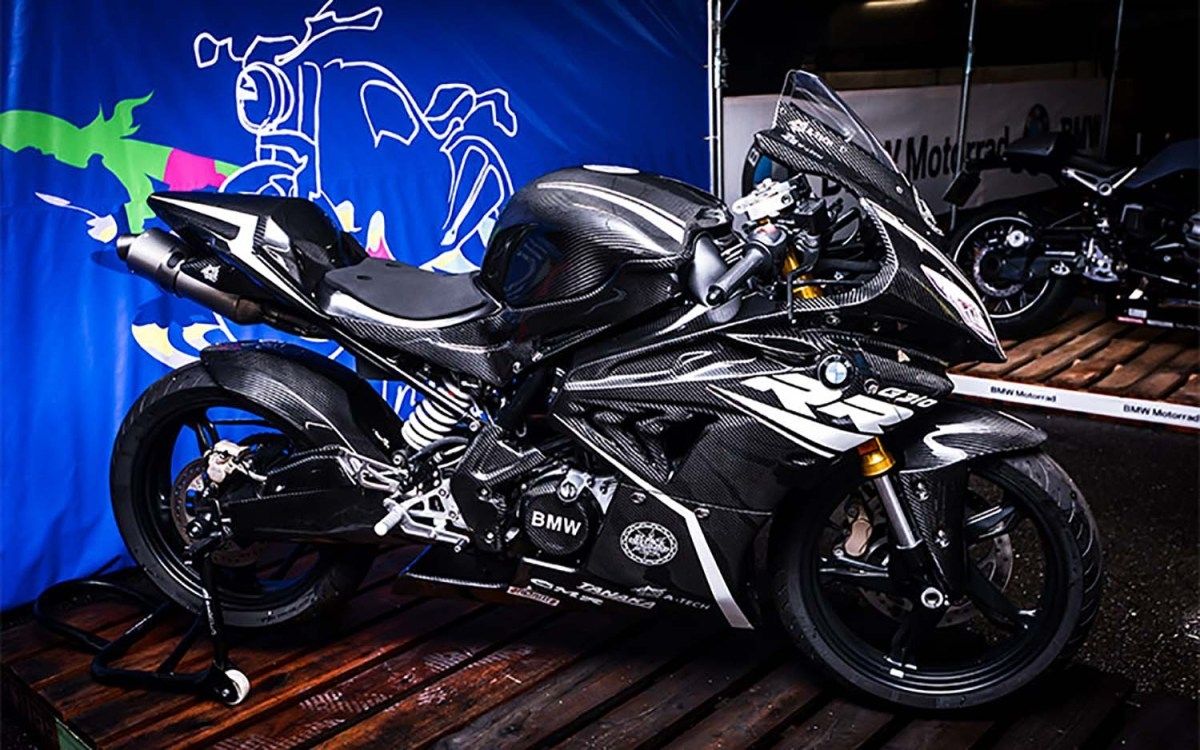 For show-off purposes, BMW delivered the G310RR in a full carbon fiber fairing that stresses out the sporty nature of this bike and anticipates its presence in the small-displacement road racing series next year. Carbon was used liberally, also for the mudguards, tail and chain guard. Multiple protection elements are manufactured from carbon fiber, too, albeit we're most likely never going to see them on the street.
The seat is also a racing one, lacking almost any comfort features, and emphasizing the bond between rider and machine. We're not at all sure that its commercial version will retain the neat underseat single exhaust, but it would be awesome if it did.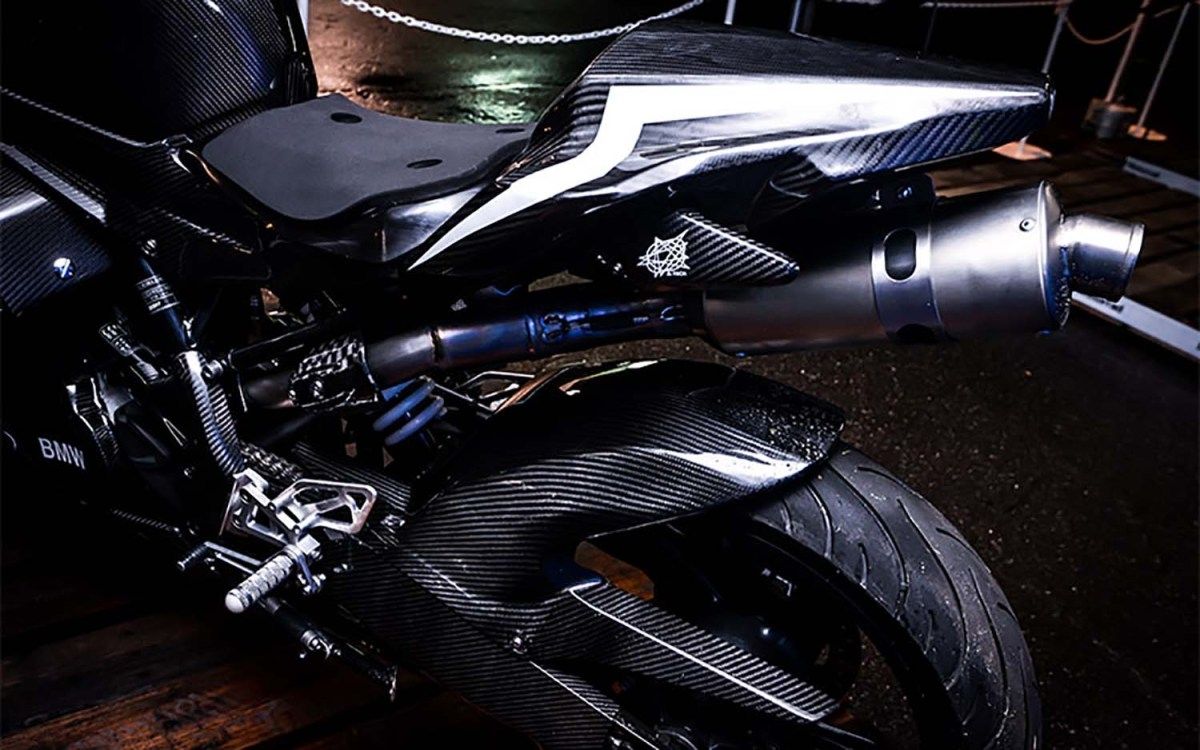 Now, the biggest question is how much BMW lies underneath the carbon bodywork. And that's because TVS, the Indian partner with whom Zie Germans developed the G310 platform, has already revealed a sport bike based on it, the Apache RR310. It doesn't come too close to the S1000RR-derived design, but a sport bike is a sport bike, and fairings can change the looks, but not the tech.
With proper engineering, BMW could improve the figures the Apache RR310 and G310R share. That is, a production G310RR could make north of 24 HP and 28 Nm, especially when tweaked a bit and equipped with a better exhaust like that on the prototype. Or even take things a step further and offer a small-run race-focused G310RR machine that would complement the HP4 race beasts on the track…
Guess we'll find out more next month, when BMW brings this bike at Cologne.
READ MORE on small-displacement bikes: A 300 cc Ducati?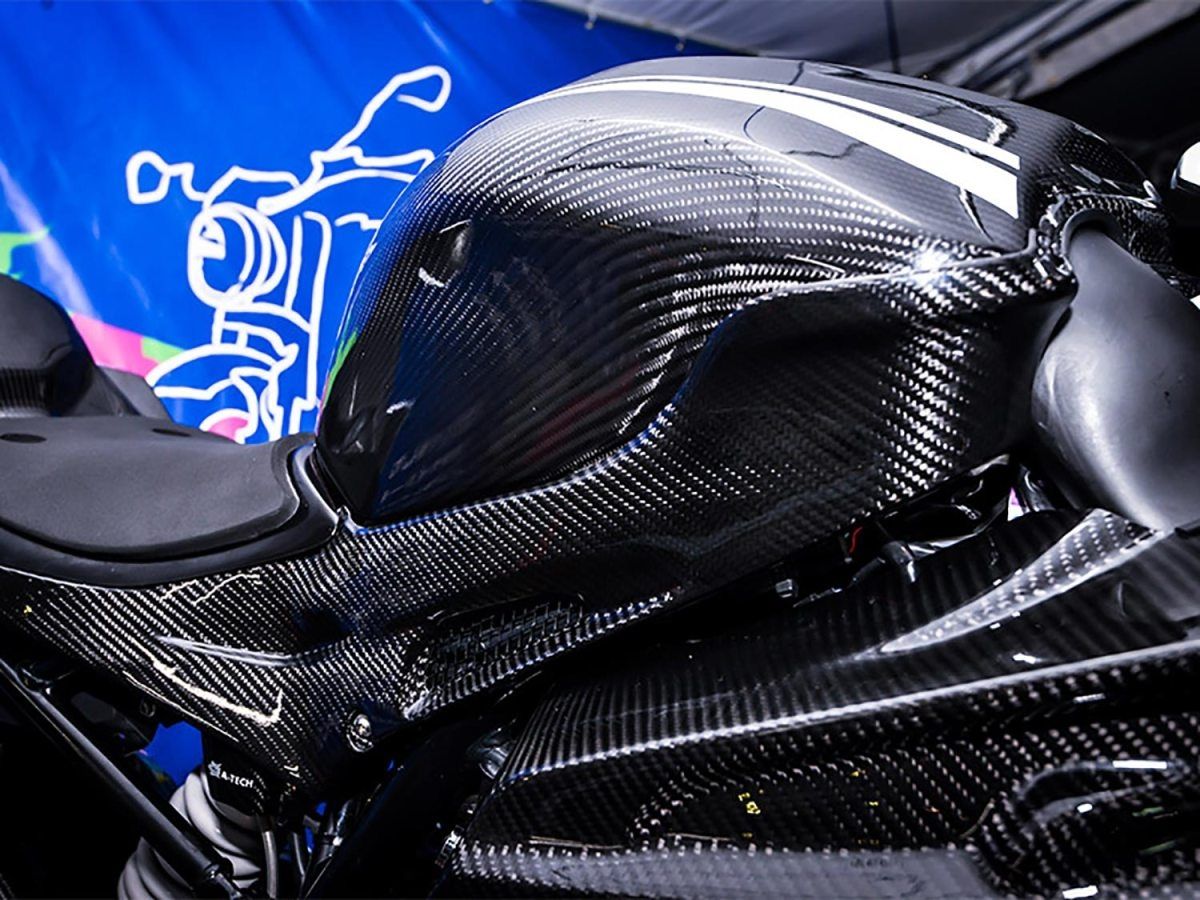 Do you like our work?
Become a DriveMag Riders supporter!
We rely on your donations to cover the most important news on the motorcycle market and create videos that excite, inform, and educate.
Make a one-time contribution or become a monthly subscriber. Every donation, however big or small, is valuable and helps us cover some of the video production costs, like equipment, transportation, and maintenance.
Thank you for being part of this journey.
---