BMW R18 Cruiser Preview & Price. Better than Harley-Davidson?
Meet the series version of the BMW R18
BMW R18 is a big step for the Munich brand and it marks its entry to the cruiser world, dominated by Harley-Davidson. The biggest boxer engine ever produced by BMW - 1,800 cc, an all-new frame inspired by the R5, and a new attitude. This is not the R1200C. This is the real deal.
Watch our BMW R18 Preview on YouTube
The Big Boxer Engine - BMW R18 is based on an air-cooled boxer unit, a traditional BMW engine, and it's the biggest one BMW ever produced: 1,800cc, and it makes 91 horsepower, which is excellent for this segment, but probably it doesn't mean too much if you're a sportsbike rider. When it comes to cruisers though, and when it comes to this type of engines, the torque is the most important - and from 2,000 to 4,000 rpm - the range you re gonna use it for 90% of the time - it produces 150 Nm of torque.
It's an OHV engine, two camshafts and it features those pushrods that resemble, the traditional boxer engines build for more than 70 years. Actually, the design is inspired by the R5 engine, built almost a century ago, in 1936.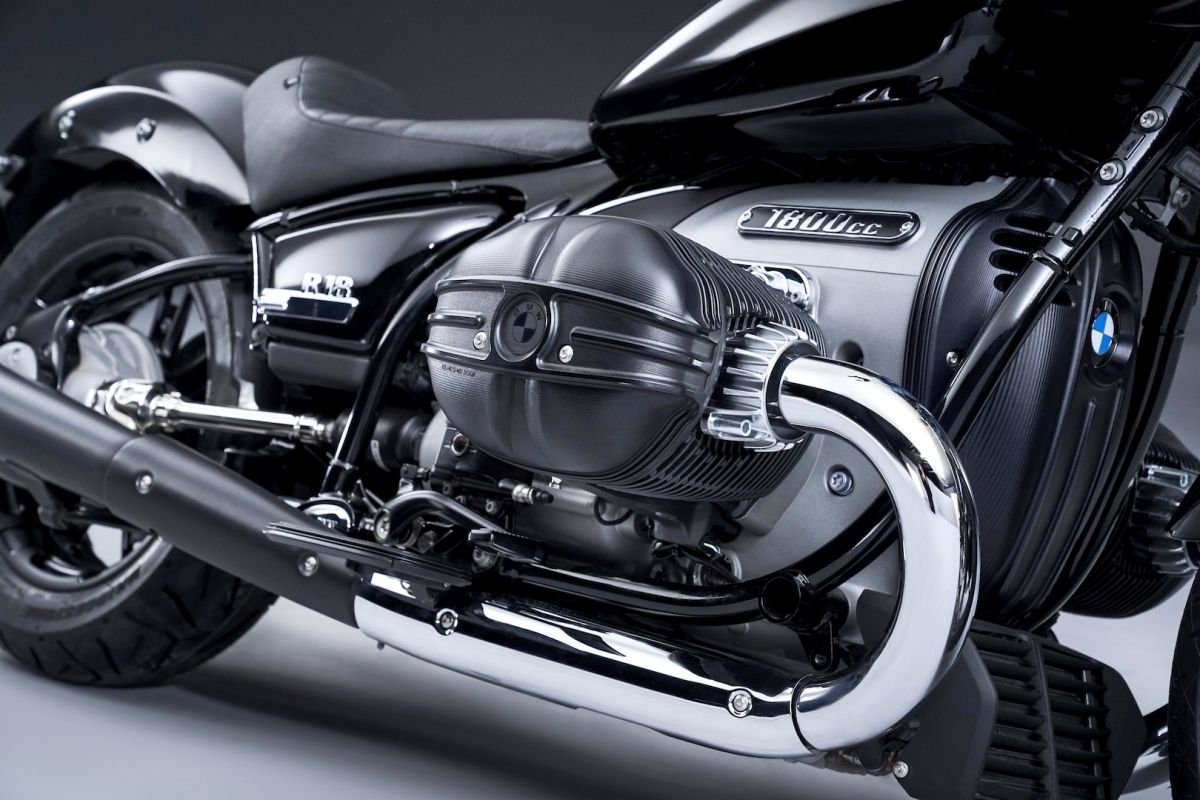 Want more? Check-out our exclusive walkaround and engine start video
Just like the old boxers, BMW R18 has a single disc dry clutch, but it was designed as a self-reinforcing anti-hopping clutch, which is very important for this type of engine, with huge torque and low rpm range. Basically, if downshifting hard, the wheel won't lock anymore.
The throttle is ride by wire, which is very important, and we're expecting a smooth response of the acceleration.
The Open Shaft. Another piece de resistance for the new BMW R18 is the exposed shaft. It's nickel-plated and open just as in the BMW's built until 1955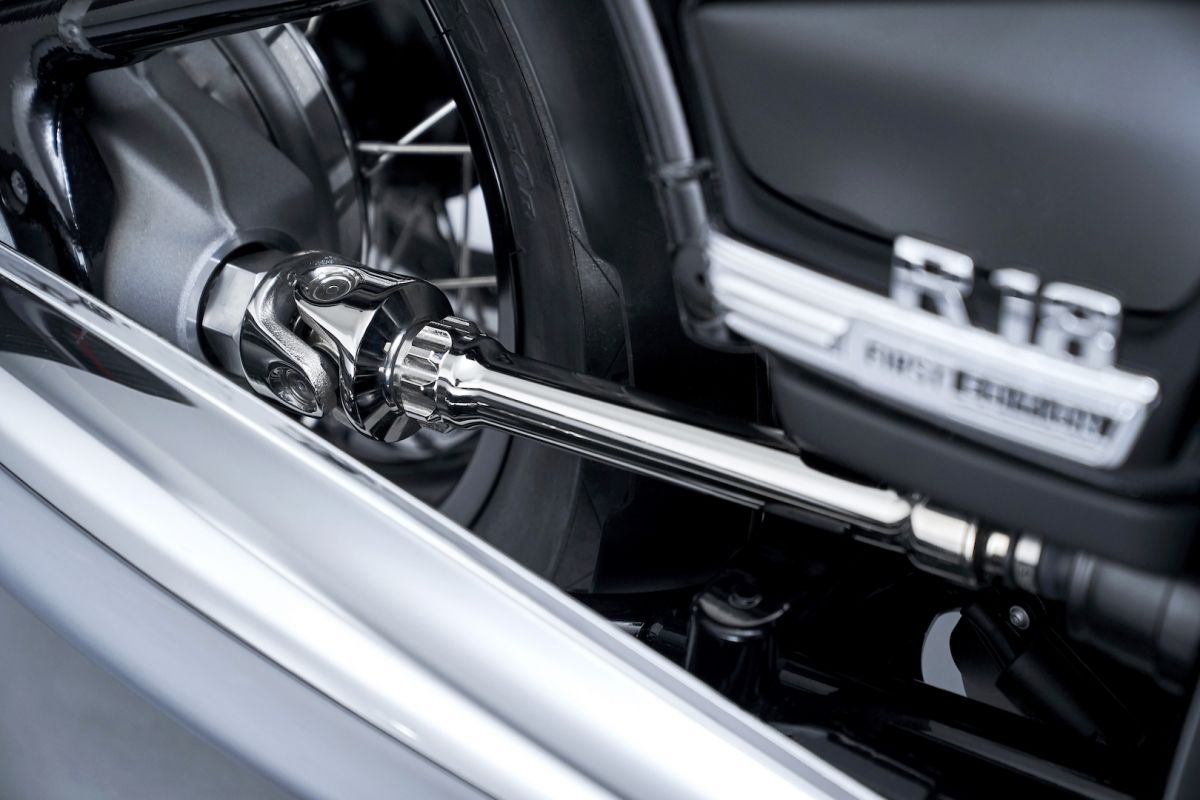 The Frame. R18 features a traditional double-loop steel frame, which is very nicely put together. The swingarm, which is also made of steel tubes and cast or forged parts, surrounds the rear axe transmission, just like the in the BMW R5. It looks like a rigid frame, but obviously it has a rear suspension, hidden somewhere under the seat, and everything goes in line in a spectacular way. It's lovely and discreet. As in the old R5, the suspension tubes are encased in fork sleeves, giving this minimalistic, clean, historical feeling.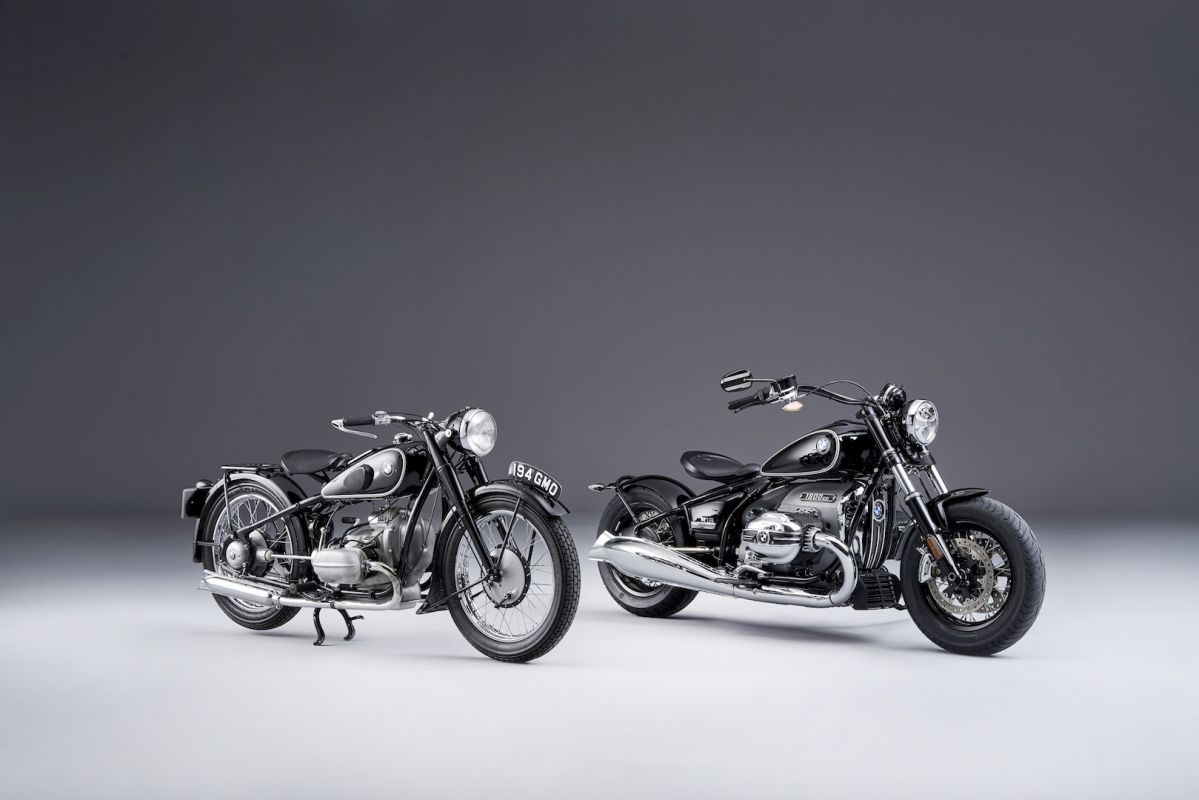 The BMW R18 Riding Position. This is a very interesting subject since there are people curious about how you're gonna ride without a feet-forward riding position as in most of the cruisers on the market. Having this giant boxer engine, it's impossible to obtain an elongated riding position, so BMW comes with mid-mounted footpegs for the R18, right behind the cylinders. What I wonder is if there's going be a lot of heat coming from the engine and if it will become disturbing during the hot summer days.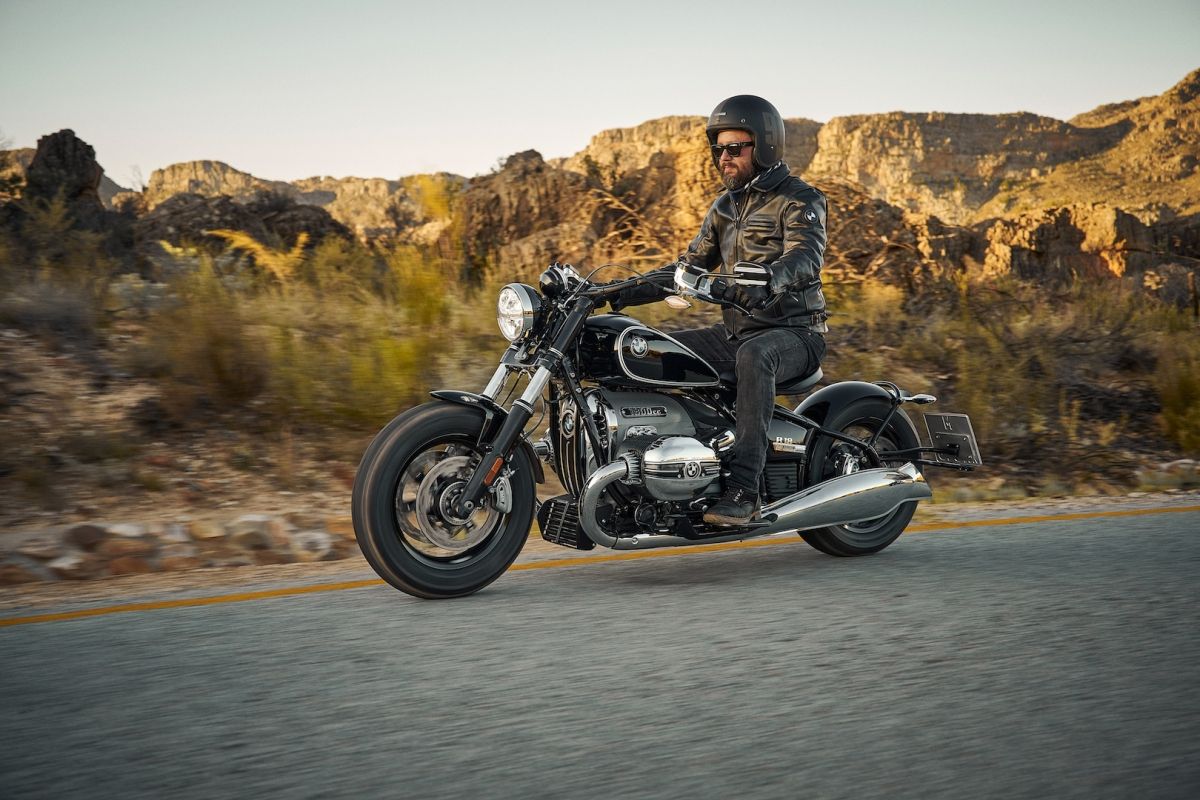 However, there are some different seats and handlebars available to customize the new R18. From what I've seen on the list, there are six seats, some handlebar risers and three optional handlebar types, including two ape-hangers.
Custom Parts for the BMW R18. Speaking of accessories, there are different dimensions for the wheels, different pegs and footboards, bags, -a long list of elements. But, there are some genuine American parts worth to be mentioned, like the Vance & Hines exhausts, the Mustang Seats and the Roland Sands Collection created specially for this bike. There are two collections - the machined ant the two-tone black. So you can transform it just as you like - from the classic, simple, R18, to this eye-catching bobber.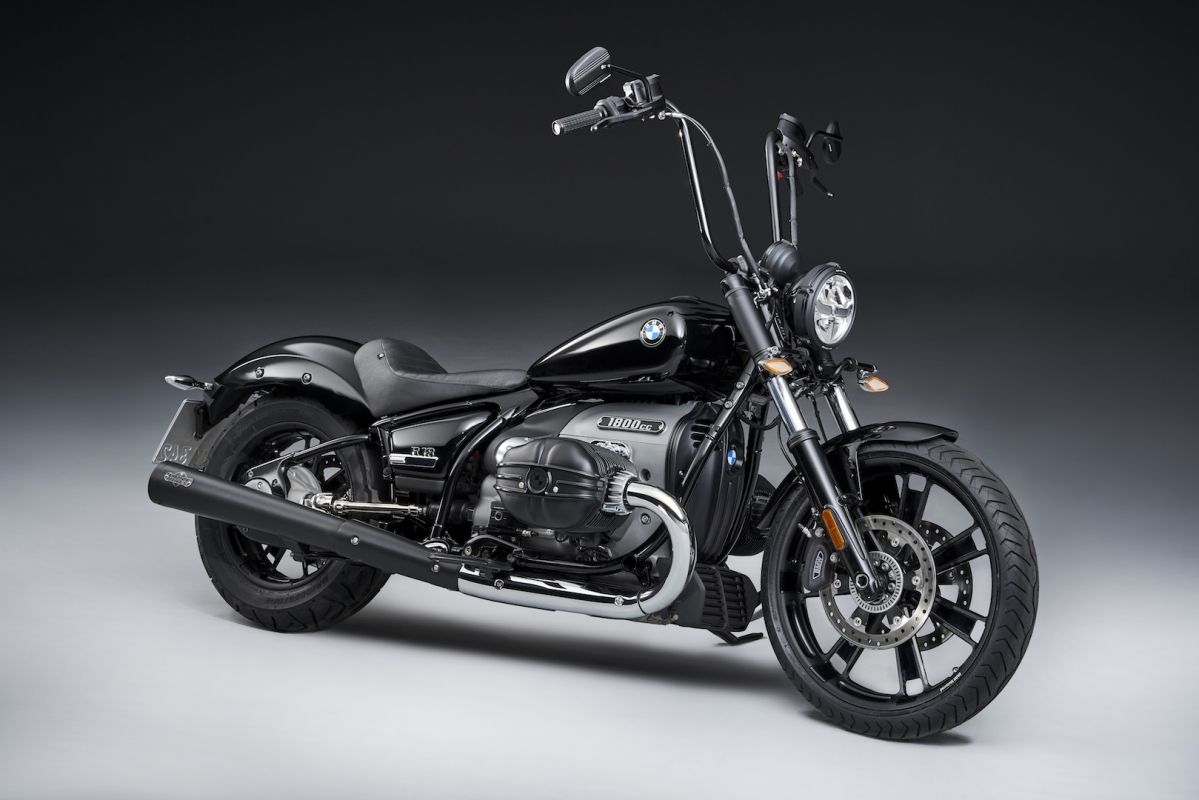 The BMW R18 features keyless ride, and there's this minimalistic button over there, on the handlebar, to turn on the bike, there's a classic dash, which looks lovely and a small digital display where you can see the riding modes.
Electronics. Speaking of that, it has the Rain, Roll and Rock riding modes. BMW bikes usually have Rain, Road and Dynamic. But the R18 comes with Rain, Roll and Rock! How cool is that. Every riding mode is modifying the ABS, Traction Control and throttle response. So, in Rain is softer, and in Rock mode, it's the most aggressive.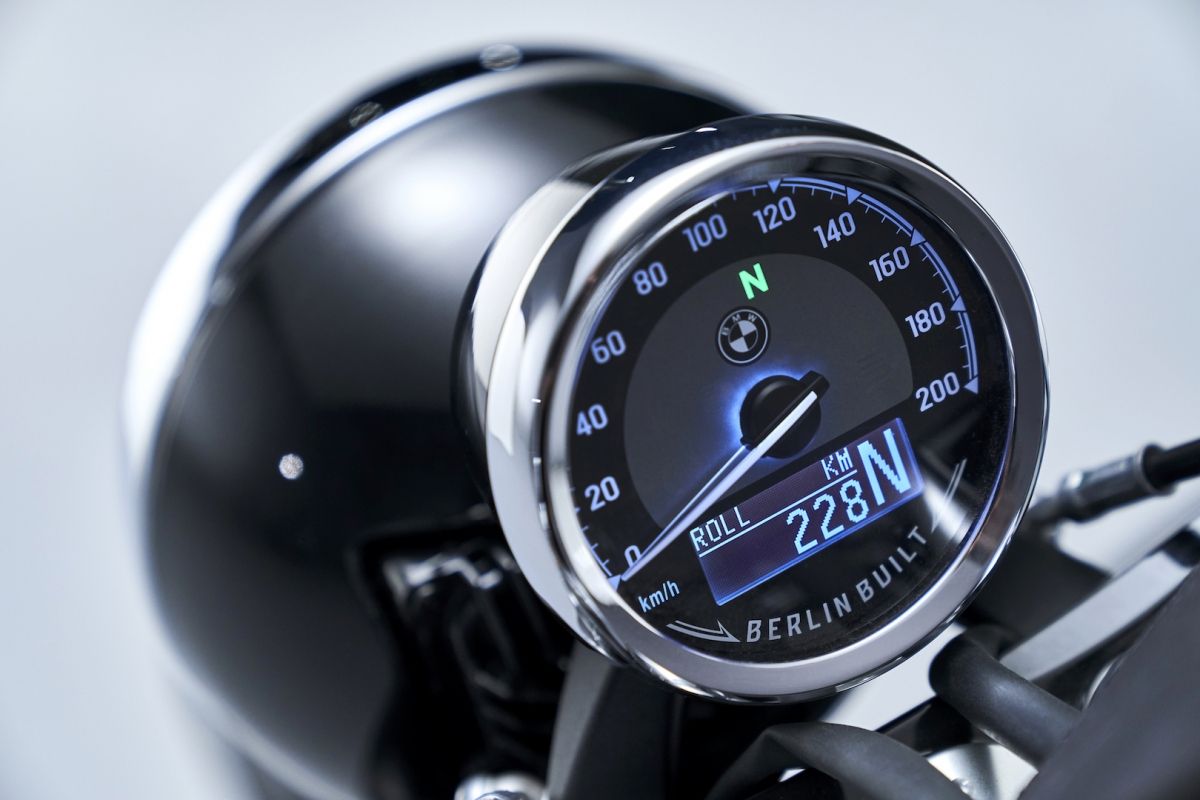 Reverse Gear.
There's a switch on the left side of the bike and it's an useful feature, considering the weight this bike has. There's also a cruise control that comes as an option.
The headlight is full LED and it comes with a cornering function.
BMW R18 First Edition - it's a limited series, and it comes with a special package. Some cool stuff such as the tank emblems, some assembly gloves and screwdriver, a leather belt and a book about the history of BMW Motorrad.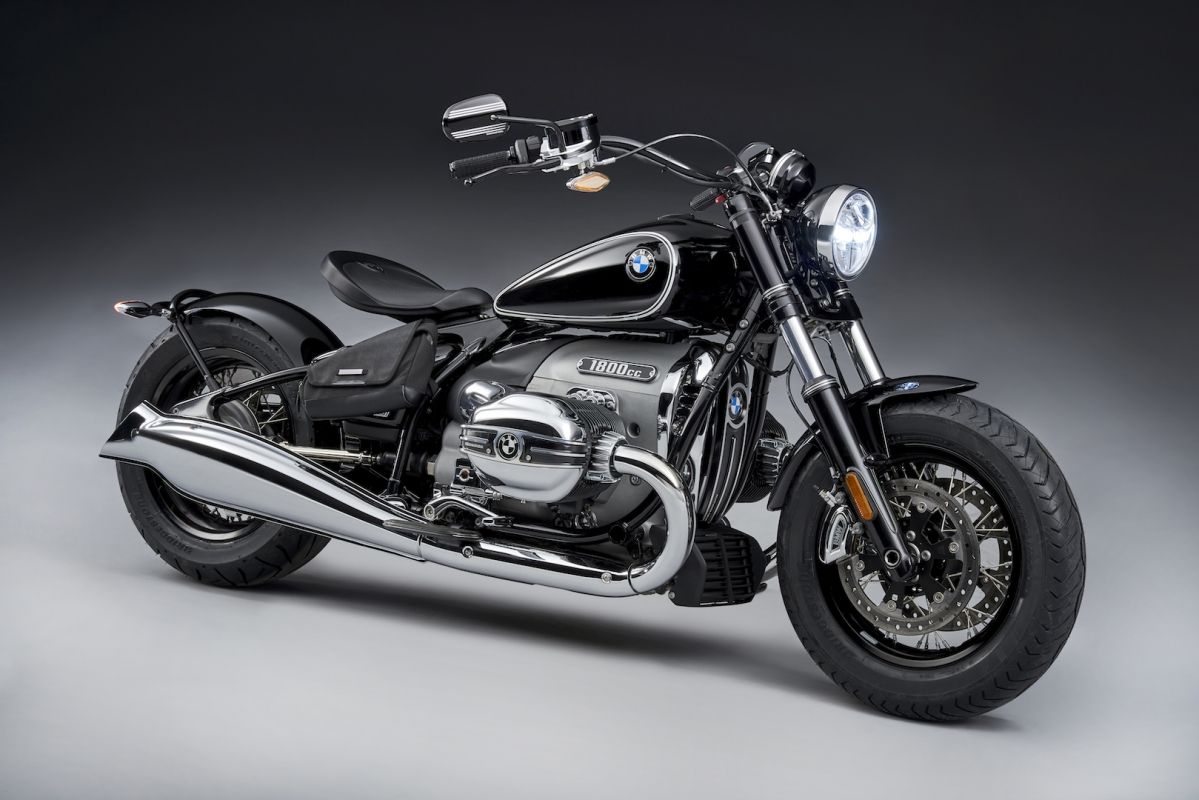 When it hits the market and what's the price. It will be available this summer in the USA and a bit later, in the fall, for the rest of the world. The price: for the USA, there's gonna be a standard version - priced at about $17,500, and it will cost $19,870 with additional stuff. In Europe, we'll have the First Edition that will cost 22,800 euros in Germany.
Walkaround coming soon: In two days I'll get my hands on this bike and be able to come up with a walkaround and to share my thoughts after seeing it in person, so if there's something you want to know about the new R18, just aks using the comments section below, and I'll try to come up with an answer. Don't forget to subscribe to our YouTube channel for more, and check the info below it you want to support us.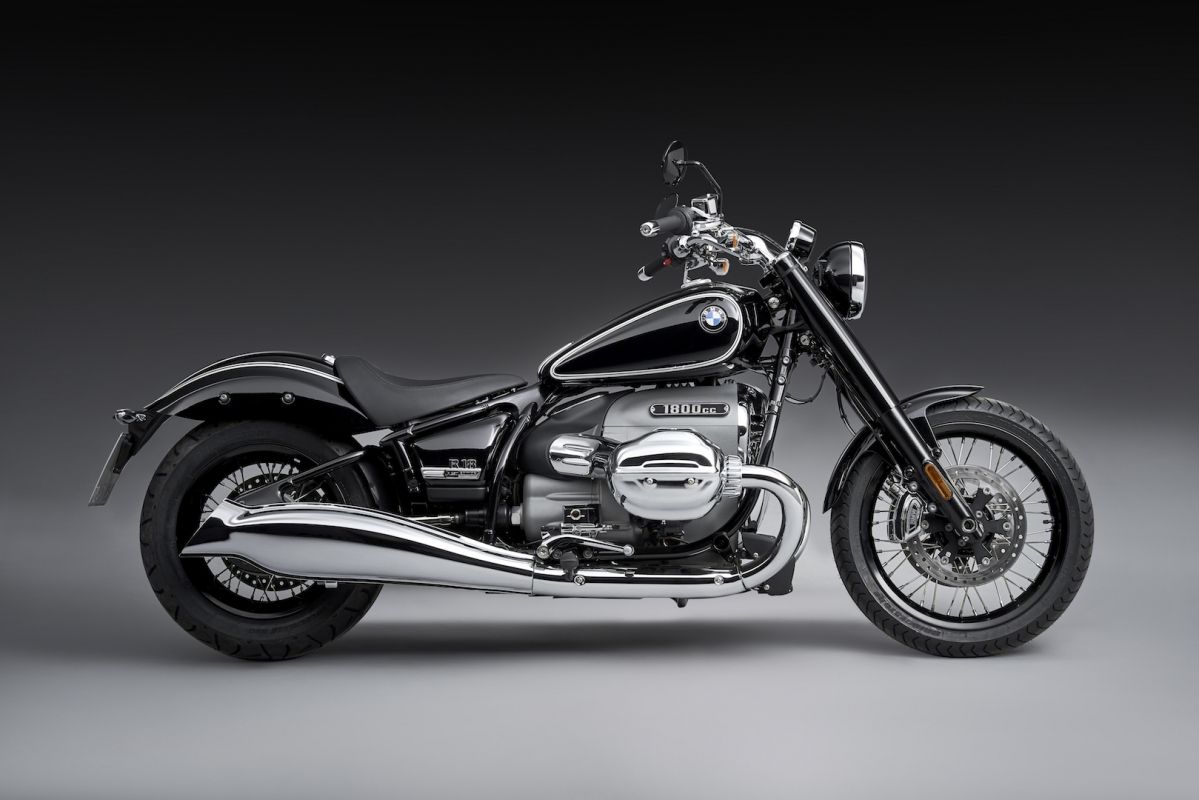 Do you like our work?
Become a DriveMag Riders supporter!
We rely on your donations to cover the most important news on the motorcycle market and create videos that excite, inform, and educate.
Make a one-time contribution or become a monthly subscriber. Every donation, however big or small, is valuable and helps us cover some of the video production costs, like equipment, transportation, and maintenance.
Thank you for being part of this journey.
---