Ducati Multistrada V4 to be launched in 2021
The V-Twin Multistrada will not be completely replaced
Ducati just announced that in 2021 the Multistrada family would "expand to see the twin-cylinder 1260 and 950 motorcycles joined by a version with a new, specific V4 engine." It's the last phrase of a press release announcing the 100,000 units milestone.
The Multistrada V4 rumors appeared some months ago - at some moments it was said that it would be a 2020 model to be unveiled this fall. But after the 1260GT spy shots started circulating online, it was clear enough that we're not going to see it at this year's EICMA.
And everything becomes clear now with the news regarding the 100,000 Multistrada milestone. The last phrase of the press release is announcing the upcoming V4 that will run alongside the 1260 and 950 Multistrada versions. What we assume is that the V4 will be an ultra-fast sport-tourer, derived from the Streetfighter. Meanwhile, the L-Twin will still be available in Multistrada Enduro, 950 or maybe as a basic version.
Sixteen years after the first Multistrada, Ducati just marked the 100,000 units milestone. The 100,000th bike, a 1260 Pikes Peak edition, was ordered in Germany and was just delivered to the customer by Ducati's CEO - Claudio Domenicali.
Multistrada milestones
• 2003 Multistrada 1000 DS
• 2005 Multistrada 620
• 2007 Multistrada 1100
• 2010 Multistrada 1200
• 2012 Multistrada Pikes Peak
• 2015 Multistrada 1200 DVT
• 2016 Multistrada 1200 Enduro
• 2016 Multistrada 950
• 2018 Multistrada 1260
• 2019 Multistrada 1260 Enduro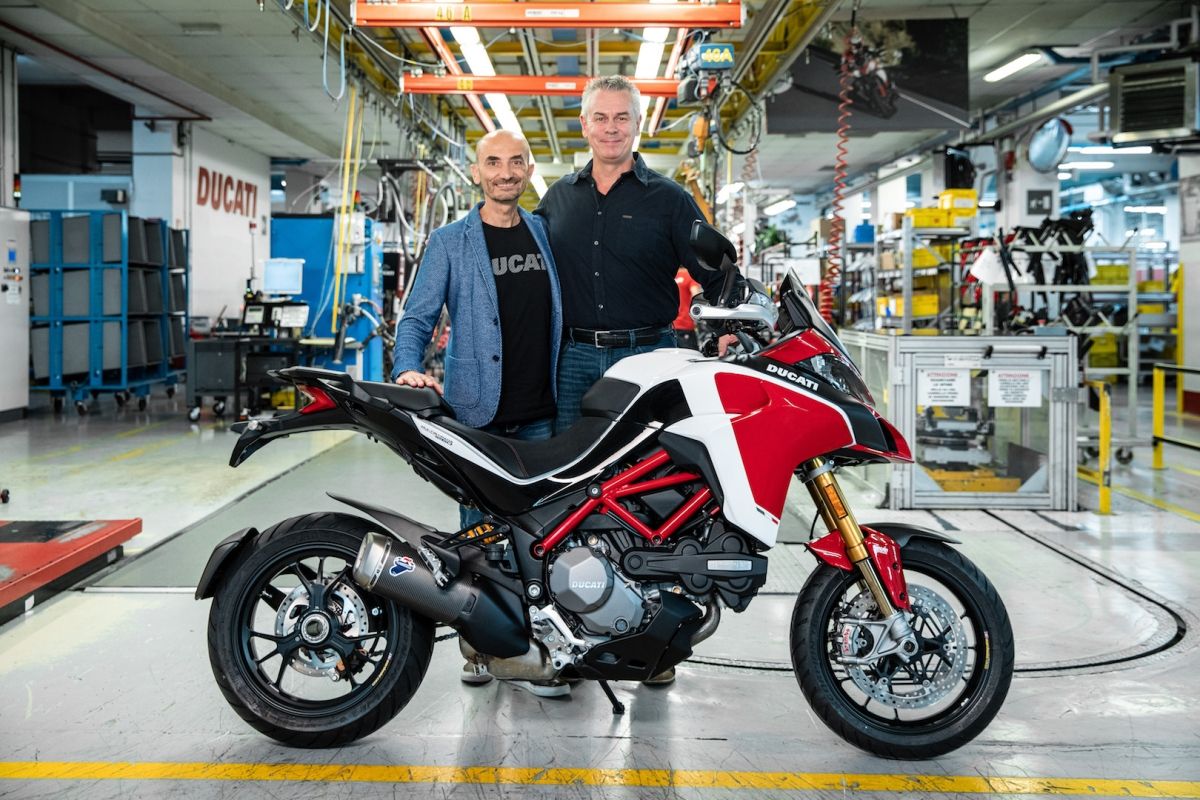 Do you like our work?
Become a DriveMag Riders supporter!
We rely on your donations to cover the most important news on the motorcycle market and create videos that excite, inform, and educate.
Make a one-time contribution or become a monthly subscriber. Every donation, however big or small, is valuable and helps us cover some of the video production costs, like equipment, transportation, and maintenance.
Thank you for being part of this journey.
---