New BMW K 1600 B Bagger Revealed
BMW redefines the cruising experience with a six-cylinder bagger
The German manufacturer's K 1600 range just received a new model, the K 1600 B. The new Bagger may just be one of the best looking and safest streamliners of the moment. Powered by a six-cylinder in-line engine, it is ready for endless highways.
The new model shares the same chassis and engine with the K 1600 class. As a matter of fact, the idea of a BMW bagger was already starting to take shape after the "Concept 101" was presented at the Concorso d'Eleganza Villa d'Este back in 2015. BMW wanted to build a bike that could easily handle the road and will also keep the emotional load. Traits of the K 1600 are still there, like the front fairing and headlight, but the flowing lines that come together in a tear drop silhouette remind of an elegant streamliner. It is not a custom bike but it has the right amount of chrome and low-key look to make you want it.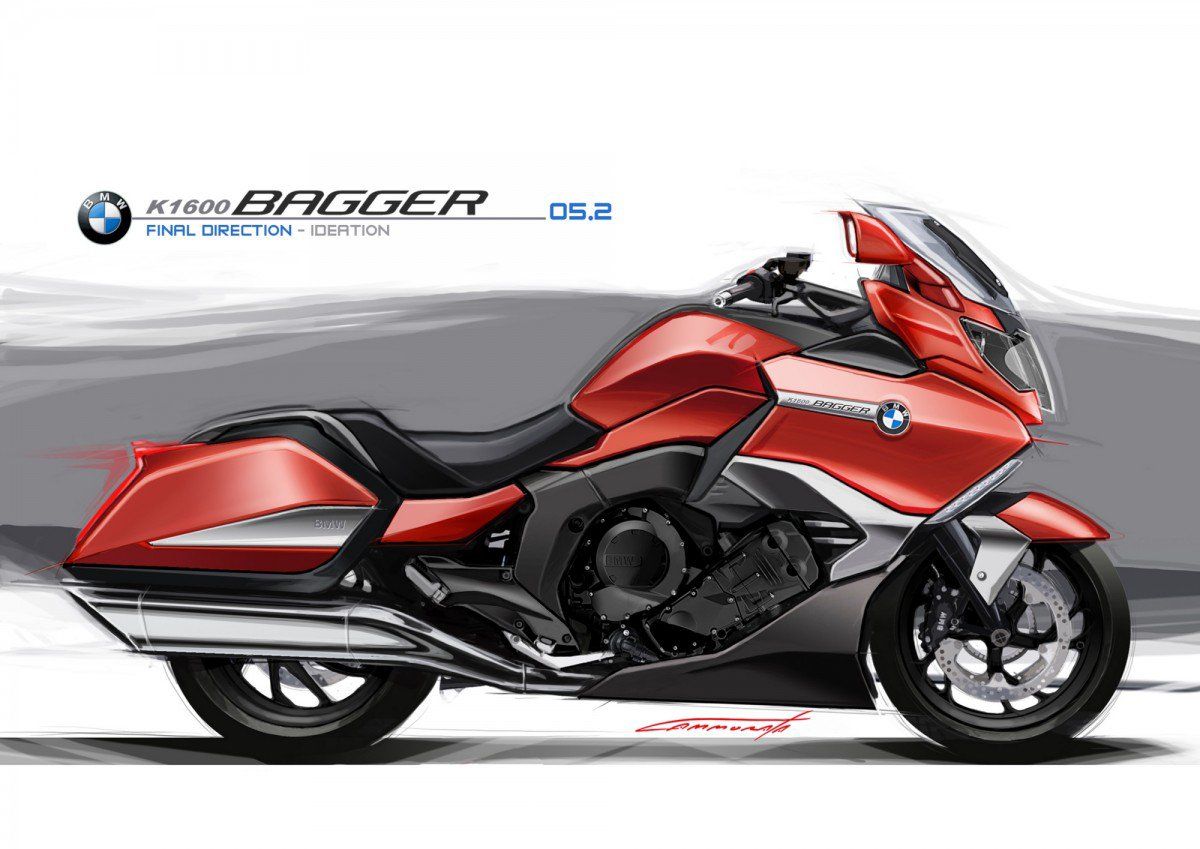 The engine has enough push to satisfy even the most demanding rider. With a peak power of 160 HP [ 118 Kw ] and 175 Nm, the six-cylinder engine manages to keep the ride as comfortable as it can get.
The bagger was mainly designed for long trips, and BMW took really great care about this. It comes with a lot of riding aids and comfort features. The K 1600 B offers the Dynamic ESA suspension system that comes with Cruise and Road Damping modes, with the Cruise mode ensuring the highest level of comfort at low speeds. For an easy handling of the bike, the new reverse assist feature can be optionally added.
The streamliner design comes with slimmer side cases and American-looking rear-lights. The side cases are different from any other BMW in the sense that they have a deeper body to make it easier to load the luggage, and a folding rear mudguard for easy access to the rear wheel.
There is no information about the release date in Europe or about pricing. We'll just have to wait and see if this new BMW K 1600 B will be a match for the Grand American Tourers produced by Harley-Davidson.
Do you like our work?
Become a DriveMag Riders supporter!
We rely on your donations to cover the most important news on the motorcycle market and create videos that excite, inform, and educate.
Make a one-time contribution or become a monthly subscriber. Every donation, however big or small, is valuable and helps us cover some of the video production costs, like equipment, transportation, and maintenance.
Thank you for being part of this journey.
---