Rumor: Dakar Rally to leave South America
Africa and Middle East, among the possible locations
There are some rumors over the internet regarding a new continent for the Dakar Rally. Angola and Saudi Arabia could be in talks with the Dakar organizers.
It all started two weeks ago with a map shared by Angola's Motorsports Federation with the caption "Good route for a Dakar rally". In fact, the map doesn't come from an ultra-secret document hidden by the Angolan Government, but from a Portuguese motorsports website. It is said that the Angolan Federation is in talks with Amaury Sport Organization (ASO) about a possible return of the event to Africa. Only this time it could go South.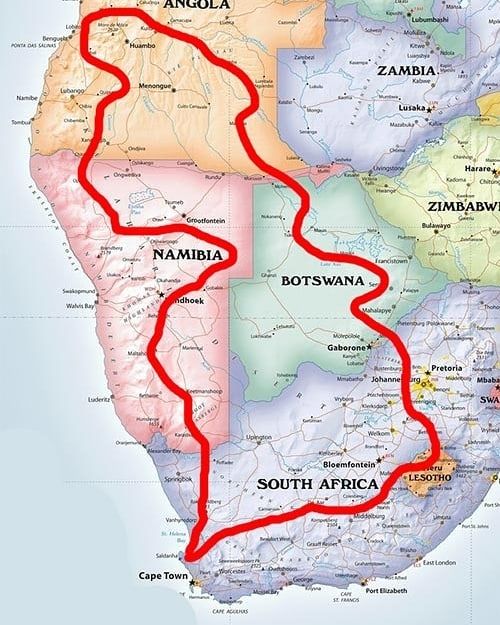 Another report that appeared today on rallyraidnetwork.com is bringing Saudi Arabia into discussion: it seems that "there are some posts on Social Media made by local Saudi drivers who say the Dakar Rally is confirmed in Saudi Arabia not only for 2020, but also until 2024".
One thing is certain. The Dakar days in South America are numbered. 2019 was the first Dakar edition to be hosted by a single country - Peru, after Bolivia, Chile and Argentina didn't seem interested in taking part in the event. After 12 years in South America, the Dakar Rally needs some fresh air. As for the 2020 edition, we're expecting to know the destination before June.
Do you like our work?
Become a DriveMag Riders supporter!
We rely on your donations to cover the most important news on the motorcycle market and create videos that excite, inform, and educate.
Make a one-time contribution or become a monthly subscriber. Every donation, however big or small, is valuable and helps us cover some of the video production costs, like equipment, transportation, and maintenance.
Thank you for being part of this journey.
---