The 2020 KTM Super Adventure is almost here. Heavy Updates
Big changes for the new KTM Super Adventure: low center of gravity and adaptive cruise control
KTM is working on a new 1290 Super Adventure for some time, and according to the latest photos, the bike is just around the corner. As we can figure, it could include new tech, lower center of gravity and possibly a detachable aluminum sub-frame.
The photos were published by the Austrian Motorrad Magazine, and it seems that the 790 Adventure design had a big influence on the 1290. The new big bike seems to have the same type of fuel tank, carrying the gas on the low side of the motorcycle - this should offer a lower centre of gravity (better handling), a narrower fuel tank in the top area (easier for any rider to reach the ground), and more volume (maybe up to 30 liters, just as the R1250GSA).
Another important feature is the engine heat. Since there's a rider on the bike in every photo, we can't see clearly the engine, but it seems that more than half of the rear cilynder is covered by plastic - a feature that should reduce the heat coming from the engine.
There's a new and bigger headlight - it comes in a familiar form but at a closer look you can see there's a split in the base area - according to the rumors, there's a radar that enables an adaptive cruise control - the new 1290 Adventure could be able to follow the bike in front of it - the technology is provided by Bosch and it's been some years since it's in use in the car industry.
The new KTM 1290 Super Adventure also comes with a two-piece radiator, instead of the classic one. This could provide better cooling, better fitment of the elements and better protection in off-road.
Judging by the photos, the new 1290 Super Adventure could feature a detachable aluminum sub-frame and there's a new exhaust to comply the Euro 5 & 6 regulation. Still, we hope it will come with a better look in the series production version.
The KTM 1290 Super Adventure could be out at the EICMA.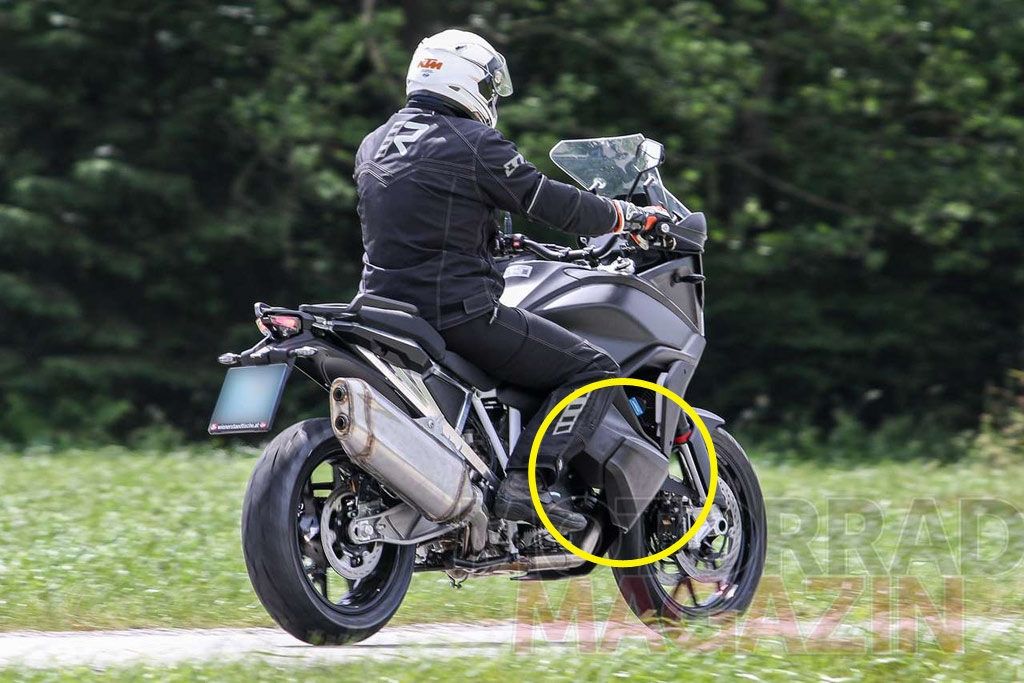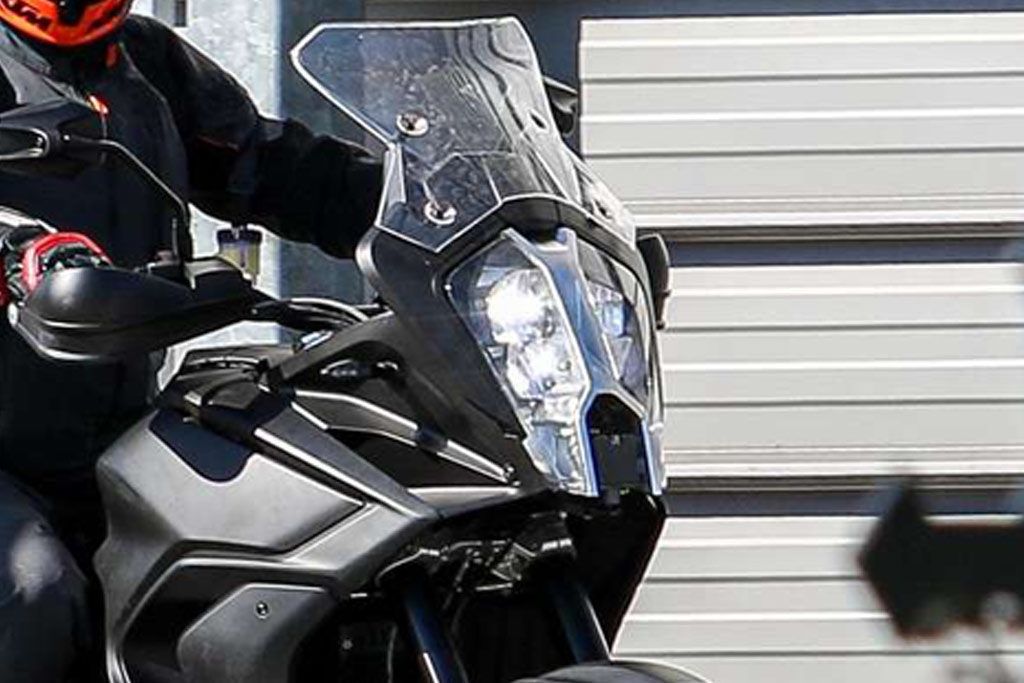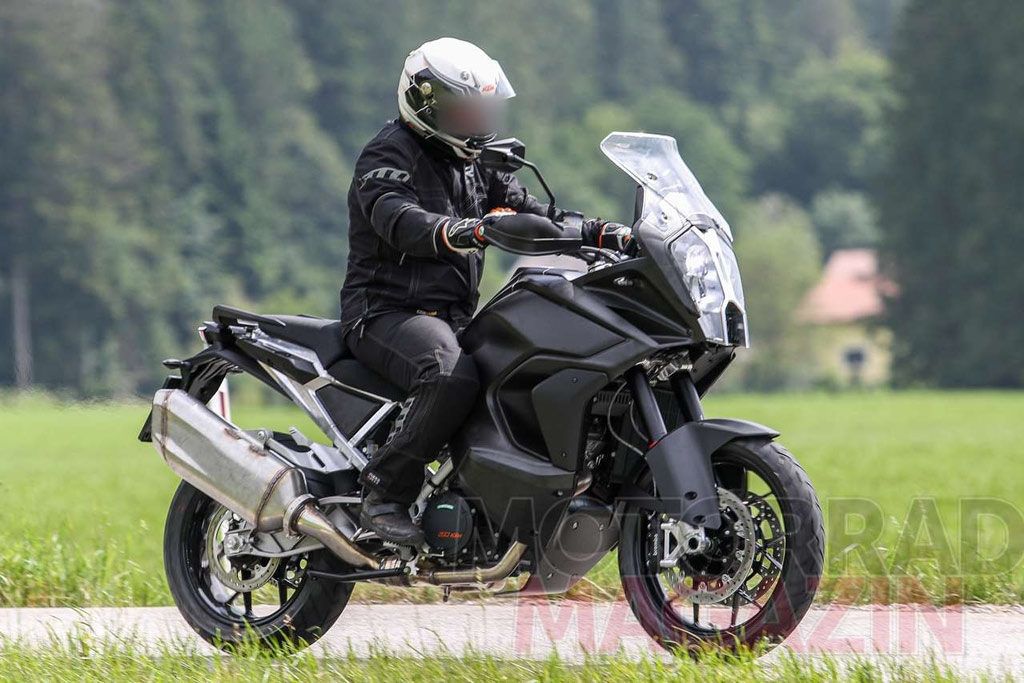 Do you like our work?
Become a DriveMag Riders supporter!
We rely on your donations to cover the most important news on the motorcycle market and create videos that excite, inform, and educate.
Make a one-time contribution or become a monthly subscriber. Every donation, however big or small, is valuable and helps us cover some of the video production costs, like equipment, transportation, and maintenance.
Thank you for being part of this journey.
---