The Chris Birch Adventure Bike/ How to Series goes online
Body position, powerslides, wheelies, hill climbs, and much more in 15+ episodes of "Say No to Slow"
I met Chris Birch at the KTM 790 Adventure International Media Launch. He was leading the journalists group through the Sahara Dunes. And besides being and excellent rider - everybody knows that - he's also a great guy and a good teacher.
While going to New Zealand to attend his off-road school is not quite comfortable for most of us, there's this video series Chris just released online. "Say No to Slow" comes in more than 15 episodes and teaches "body position, power slides, wheelies, hill climbs, bike recovery, gravel riding, sand riding, and much more".
"I'm very happy to say we have got the Say No to Slow Adventure Bike how-to video series finished. It will be available on Vimeo On Demand in the next 48 hours. If you've ever wondered "How does he do that?" There will be 15 episodes and over three hours of footage answering your questions", says Chris Birch.
Time for some practice, now.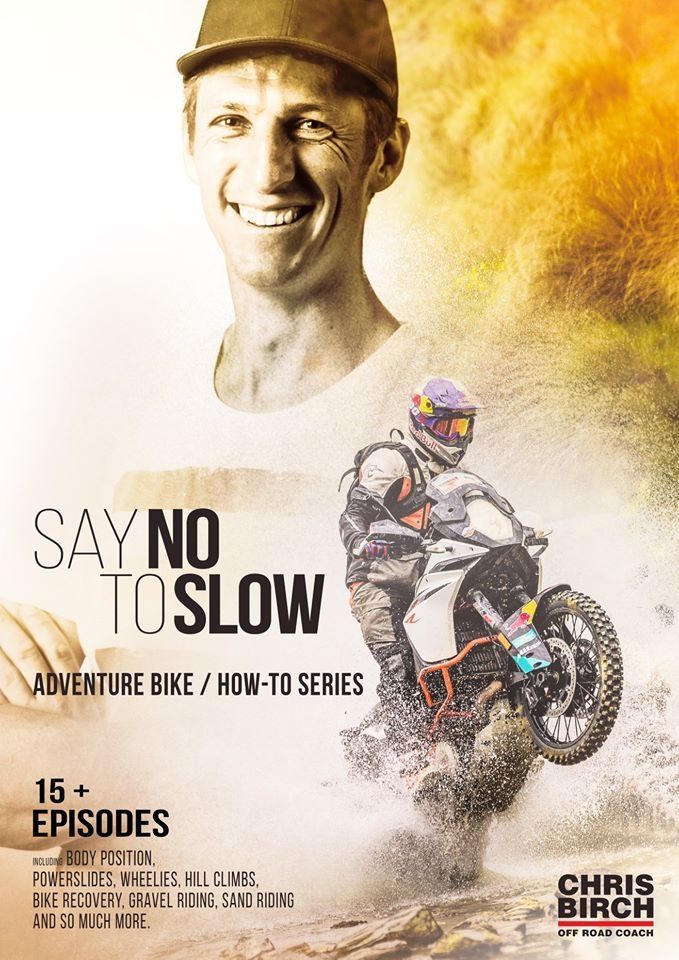 Do you like our work?
Become a DriveMag Riders supporter!
We rely on your donations to cover the most important news on the motorcycle market and create videos that excite, inform, and educate.
Make a one-time contribution or become a monthly subscriber. Every donation, however big or small, is valuable and helps us cover some of the video production costs, like equipment, transportation, and maintenance.
Thank you for being part of this journey.
---