The World Turned Upside Down: Harley-Davidson is Building an Adventure Bike, BMW is Working on a Big Cruiser
The 1250 cc Pan America will go on sale in 2020. At the same time, BMW will unveil an 1,800 cc boxer cruiser
Harley-Davidson is not doing really well - the sales are down every quarter - the millennials are not buying motorcycles as their parents used to do. Meanwhile, the R1250GS is the best-selling motorcycle in Europe, so why not trying to build a big-adventure bike with German/Japanese comfort and practicality and American ethos. On the other hand, BMW wants to get a slice of the American market so it comes with a big boxer.
It's great news, if asking me. The motorcycle companies must try new things, must invest in research & development, they must put themselves at risk - otherwise we'd live in the same boring world. For those of you who don't know the story, here's what's all about.
Harley-Davidson Pan America
The Harley-Davidson adventure-touring motorcycle features a 1250 cc liquid cooled two-cylinder engine - the same capacity as the new R1250GS. Looking at the photos, we can observe some crash-bars around the radiator, an adjustable windscreen, spoked wheels that feature dual sport tires and some hand-guards with integrated turning-lights, in the Ducati style - cool, but not too adventurous, if asking me. Also, it seems that the Pan America will feature a chain final transmission.
The ground clearance doesn't seem to be that high, and judging by the first sight, the Pan America has a more on-road approach.
The engine should be capable of more than 120 horsepower, but no news about the electronics: ride by wire, traction control, switchable abs, riding modes? Dynamic suspensions? It's already a standard in the big adventure class. More than that, we don't know the weight - very important when it comes to adventure motorcycles - and usually the Harley-Davidson bikes are heavy. Another thing to consider is the range - will it be capable of running for more than 350 km between the fuel stops?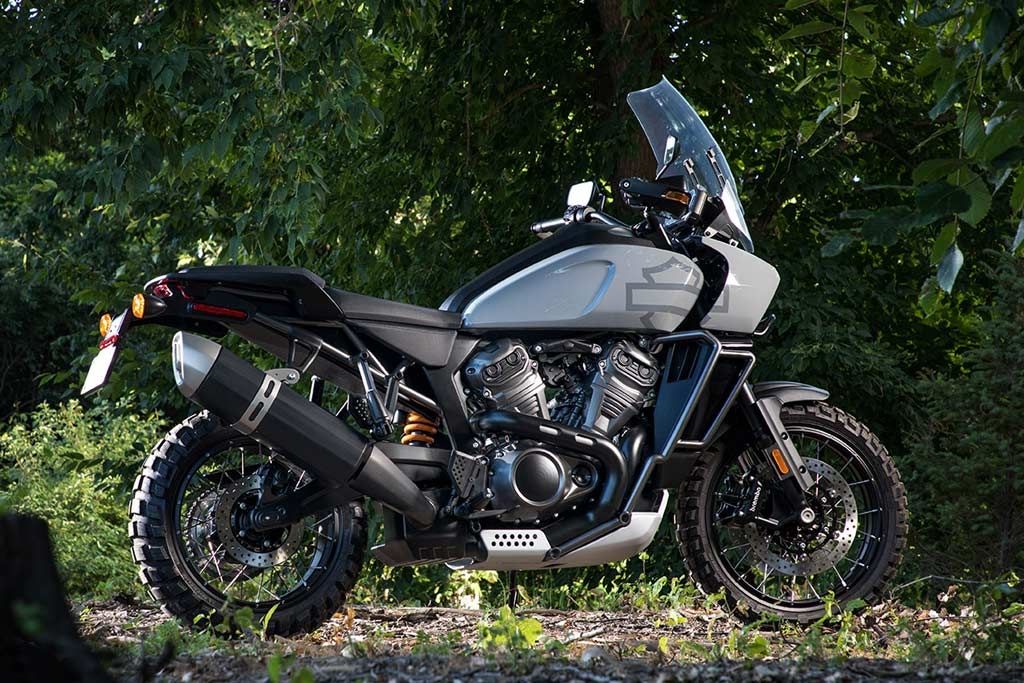 BMW R18 Project - The 1,800 cc cruiser
BMW is working on a completely new platform based on the biggest motorcycle two-cylinder boxer engine ever build: an 1,800 cc air-cooled boxer with a 60s vintage look. "The external geometry and visible elements such as the push rods running above the cylinders in chrome-plated protection ducts recall BMW Motorrad boxer engines that were built until the late 1960s – but with an evidently larger capacity and a modern air/oil cooling. Further details about the engine and its possible future use will be communicated at a later point in time." Probably in May, at the Concorso D'Eleganza Villa D'Este - the most important classic car show in Europe or at the BMW Motorrad Days.
However, BMW showed us the engine in an unusual way - the German company commissioned a custom bike around this engine. The R18 project was built by Custom Works Zon "who are regularly invited to well-known shows in the customizer scene such as "Mama Tried Show" in Milwaukee, "The Hand Built Motorcycle Show" in Austin and the "Brooklyn Invitational", which means that they are very popular and influent in the American market.
How the new BMW cruiser will look like? It's hard to say. It's not the first time BMW is building a boxer-derived cruiser - we all remember the R1200C - but this time it will be a lot different and much more stylish and spectacular. BMW will unveil a base model and upcoming different versions - bobber, touring, etc.
Who'll be more successful? Harley-Davidson, with its Pan America adventure bike, or BMW with the future 1,800 cc power cruiser?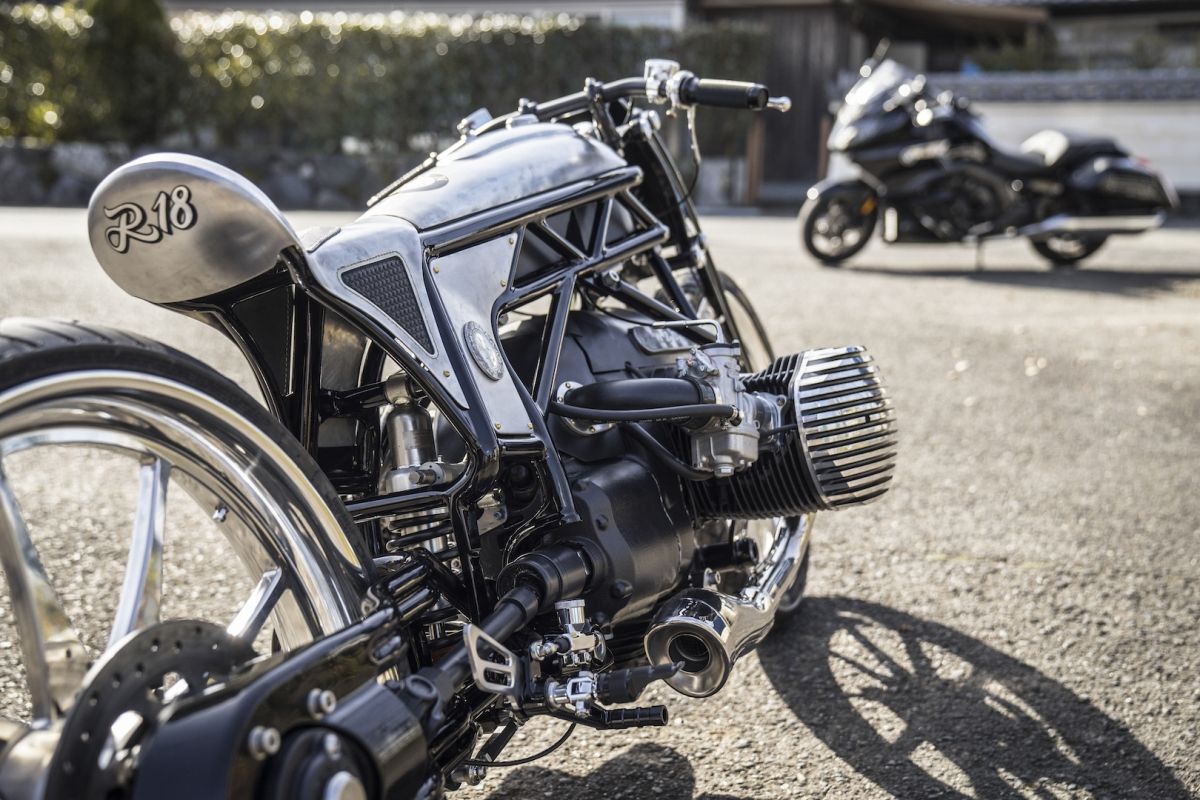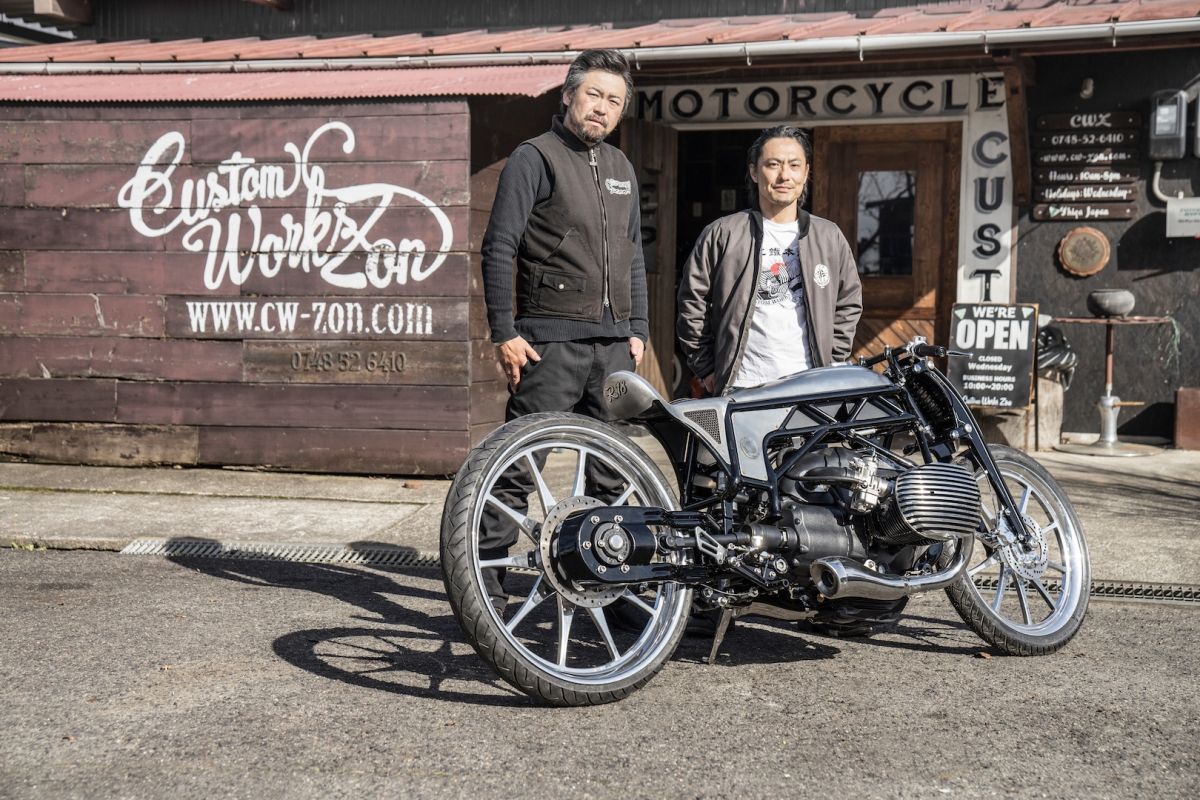 Do you like our work?
Become a DriveMag Riders supporter!
We rely on your donations to cover the most important news on the motorcycle market and create videos that excite, inform, and educate.
Make a one-time contribution or become a monthly subscriber. Every donation, however big or small, is valuable and helps us cover some of the video production costs, like equipment, transportation, and maintenance.
Thank you for being part of this journey.
---