Police motorcycles around the world
Check out the law enforcement motorcycles worldwide
The law enforcement motorcycle is one of the coolest vehicles in the force. It is nimble and agile and can get on your tail in seconds. Every driver keeps an eye on them, but usually when you see them is too late. We've made a list of police motorcycles used around the world, here's what we've come up with.
Harley-Davidson
The Harley police bikes are iconic for the American police force. The model can vary from FLHTp Electra Glide to FLHP Road king and XL 883L Sportster. These models are custom tailored to fit the police needs. Usually, the bike's ergonomics and suspension offer a more comfortable riding position and increased agility. The features list contains additional lights, siren, and one-touch controls.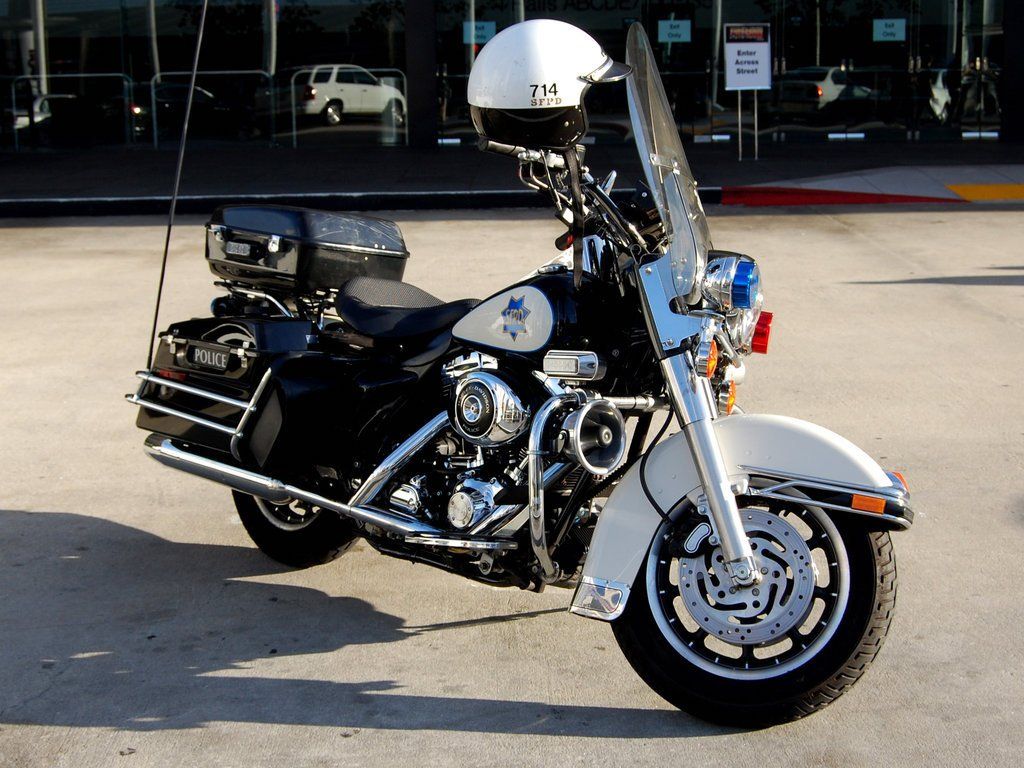 Yamaha FJR1300P
Although you might know it as a touring bike, the well known FJR is used as a police bike in various countries around the world, for example, Australia, Italy, France, and the UK. The Yamaha FJR inline-four engine produces a massive 146 hp making it ideal for the highway chases.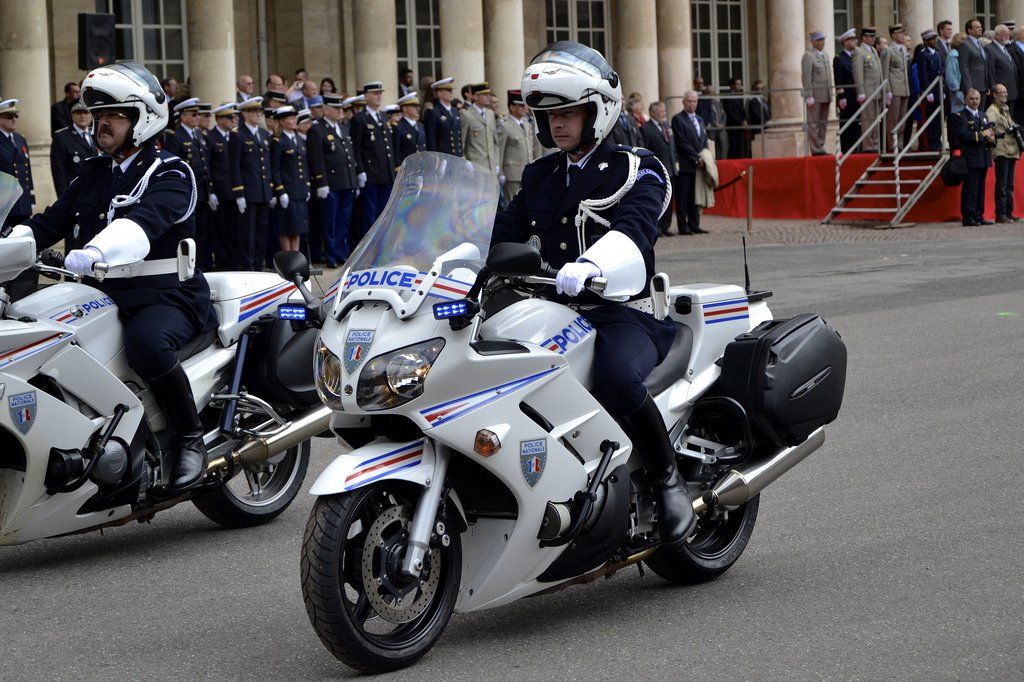 Honda ST1300P
Honda is well known for it's easy to ride machines, the ST1300 is one of them. It comes fitted with a V4 engine and a lot of torque. The Honda Paneuropean as you might know it, its used by the Malaysian "Polis" force and many other countries.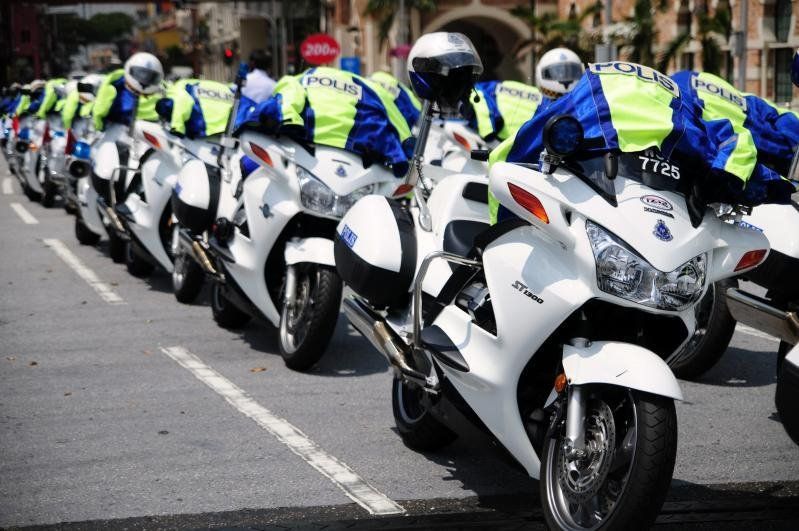 BMW R1200RT
The BMW RT is probably one of the most common police force motorcycles. It became a favorite due to its increased maneuverability, reliable engine, and state of the art rider aids. The RT is used by the American and British police patrol and many other European countries. Last year it became even famous after showing up in the movie Chips.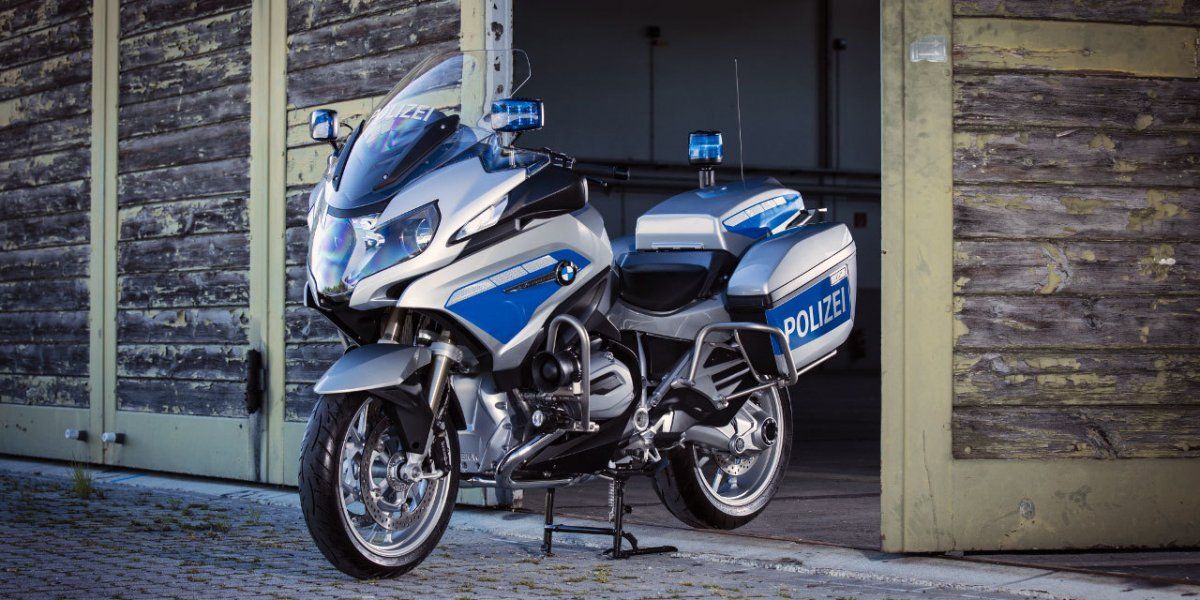 Kawasaki Concours 14P
The Kawasaki Concours is the flagship for the Japanese manufacturer touring department. As a police bike, the Concours 14P became a favorite back in 2010 after obtaining promising results at the Michigan Police Motorcycle test.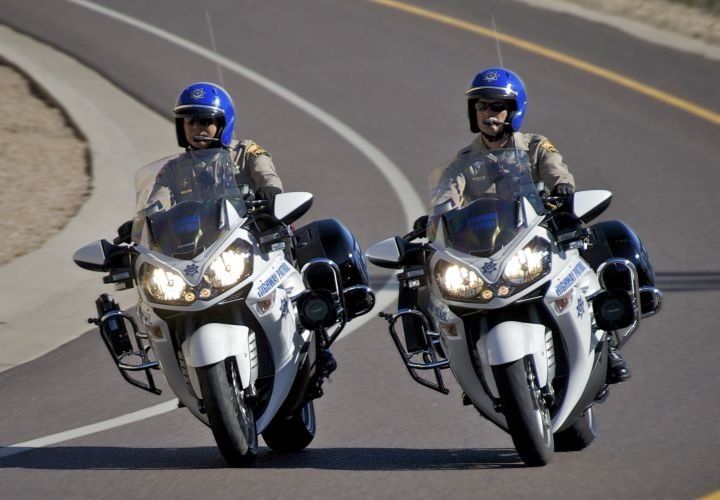 Yamaha XJ900S
The Indonesian traffic police force contains a few Yamaha Diversion. Although a bit old the XJ is still up for the job, it features a big windshield, police lights and side cases that make it look ready for action.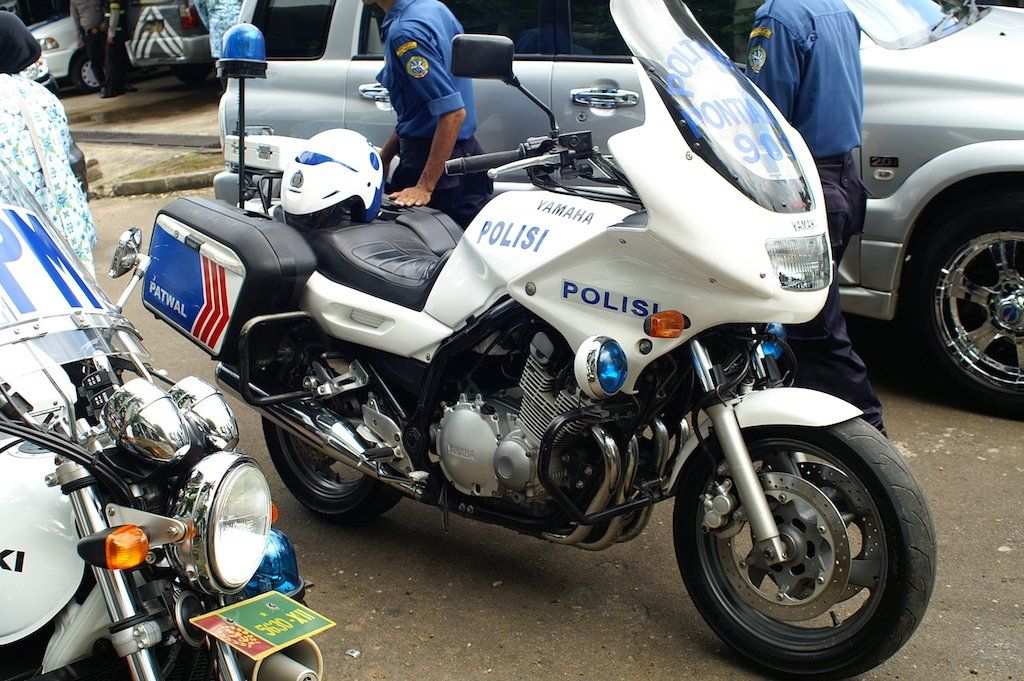 Honda VFR800P
The VFR800 is well known for its sport-touring abilities. The Japanese police force uses this bike, and we often see police training videos with it on YouTube. It seems ideal for tackling the traffic and stopping bad guys.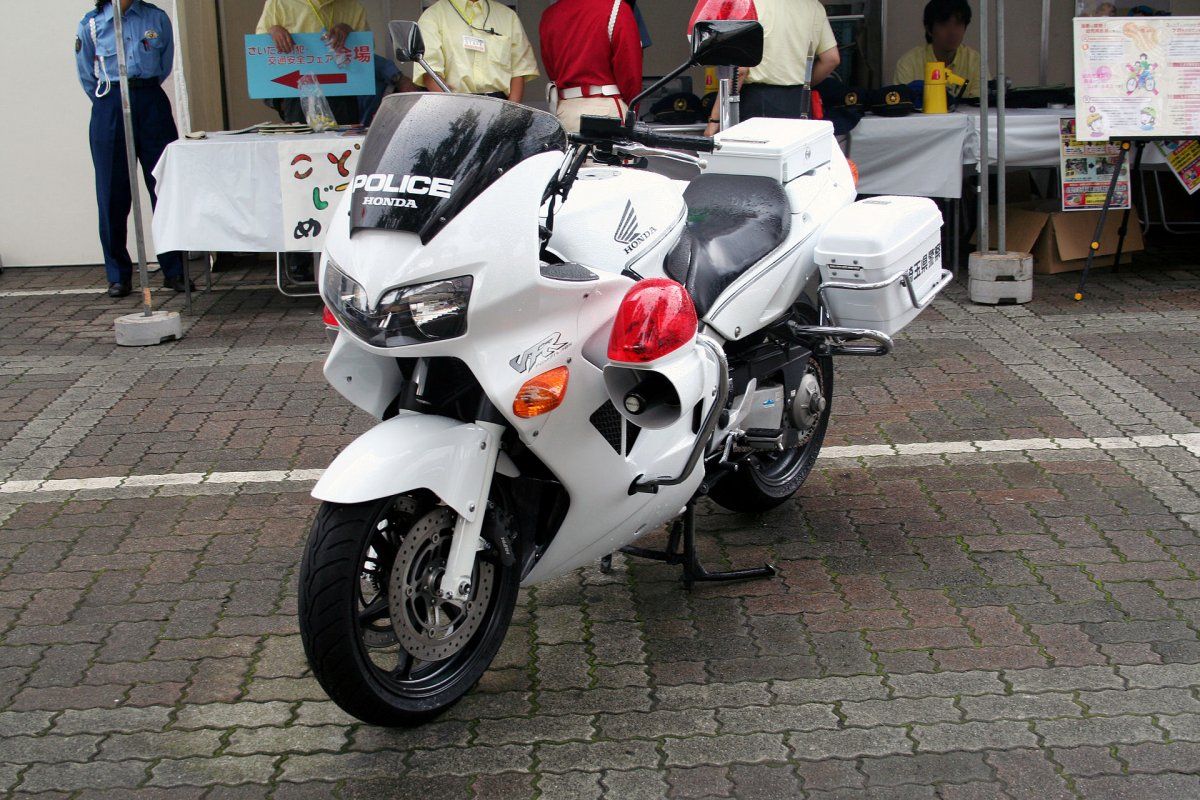 Zero DSRP
You might remember Zero as the first manufacturers of electric motorcycles. There's nothing like an electric motorcycle you get instant power with minimal operating costs (close to nothing) and its environment-friendly. The US police force added a few units to their fleet.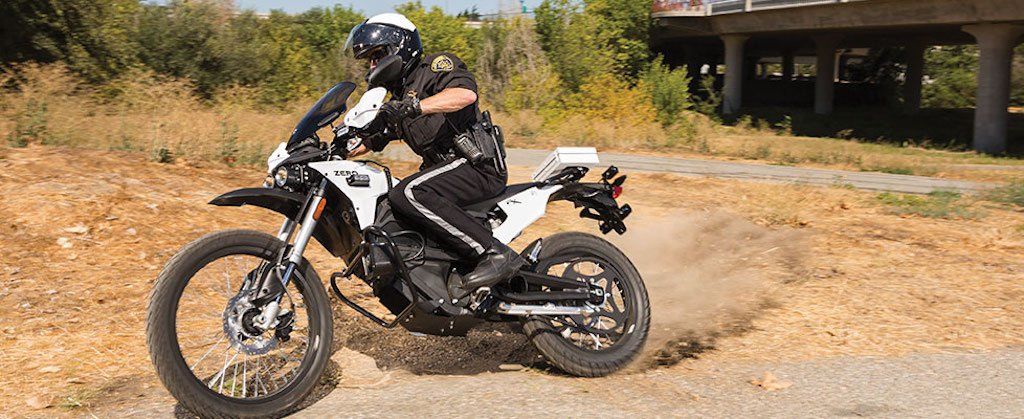 Chinese Scooter
It may seem hilarious, but these scooters are often used by the police force. Believe it or not, the Estonian police uses a replica of the Peugeot Speedfight scooter.


READ MORE:
R1200GS on Death Road. The Most Dangerous Road in the World? | Salar de Uyuni