Dakar 2020, Day Five: Price takes another win
Bad news, good news for KTM on the fifth special
The 2020 Dakar Rally took its toll on day fifth with Sunderland (KTM) crashing and retiring. It was time for Price (KTM) to seize the moment, the rider won the special becoming the first rider to win two stages on this year's Dakar. Honda's riders lost time. By the looks of it, the competition for the overall win becomes more and more fierce.
The fifth day of the 2020 Dakar Rally had a 353 km route and Toby Price pushed hard claiming the win being the fastest through four checkpoints of today's stage.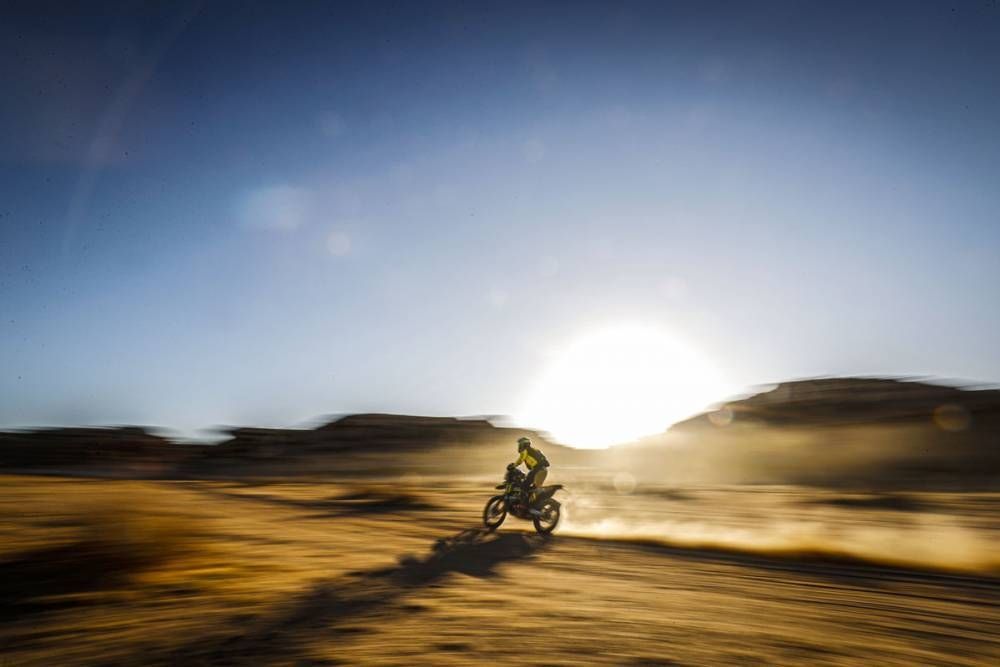 The course was full of big rocks, very large sandy hills and descents with desert grass paths. And it was a challenge for Sam Sunderland who received a penalty of five-minutes on stage four due to going faster than 30km/h in a speed limit time zone. Without a stage win, the rider pushed his KTM and after 187 km he had a hard fall that made him retire from the rally. The bad news didn't end there as the rider was injured by the crash on his back and left shoulder.
His teammate, Price took the opportunity to win by 1m12s over Pablo Quintanilla (Husqvarna). Today's rostrum was completed by Andrew Short (Husqvarna).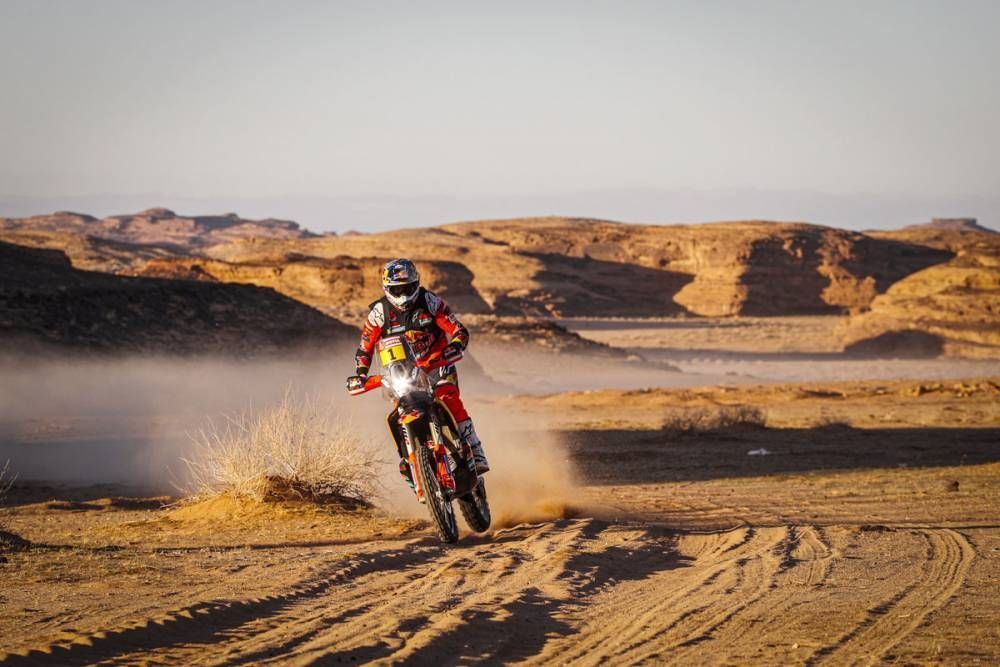 It wasn't a good day for the Honda riders, Brabec, Kevin Benavides and Cornejo, the first three on stage three, losing time and finishing the stage fourth, ninth and 13th.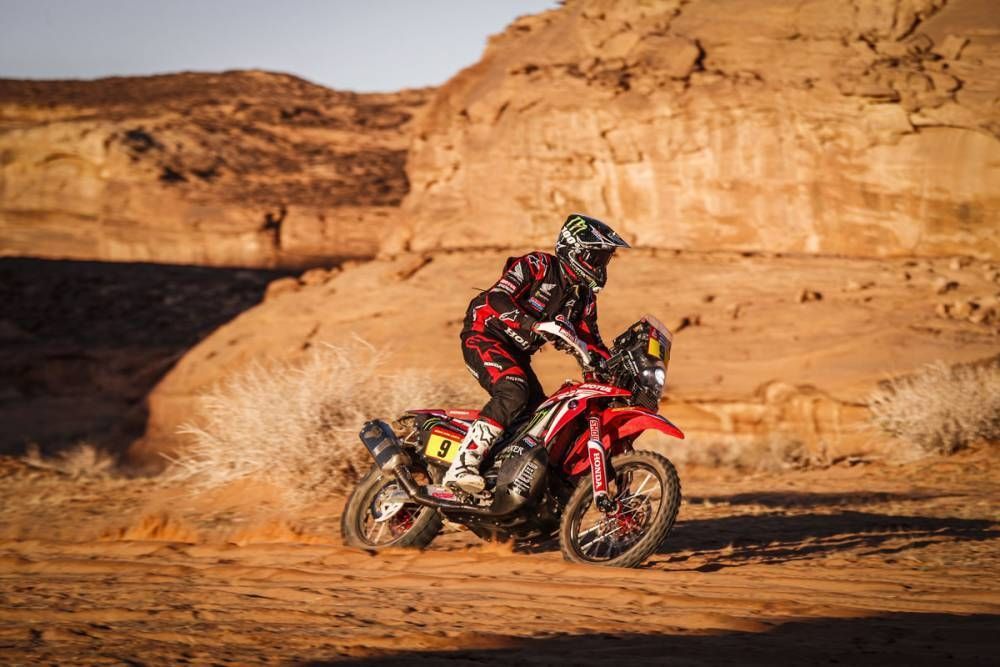 Toby Price's result puts him second overall behind Honda's Ricky Brabec while Quintanilla advanced from 14th to fourth in the overall standings behind Kevin Benavides. The top five is completed by Cornejo.
Stage five results:
1. TOBY PRICE (KTM), 03h57m33s
2. PABLO QUINTANILLA (HUSQVARNA), 03h58m45s
3. ANDREW SHORT (HUSQVARNA), 04h00m04s
4. RICKY BRABEC (HONDA), 04h00m36s
5. MATTHIAS WALKNER (KTM), 04h04m27s
6. JOAN BARREDA (HONDA), 04h06m40s
7. ROSS BRANCH (KTM), 04h07m15s
8. LUCIANO BENAVIDES (KTM), 04h08m06s
9. KEVIN BENAVIDES (HONDA), 04h09m38s
10. PAULO GONÇALVES (HERO), 04h10m48s
Overall standings after stage five:
1. RICKY BRABEC (HONDA), 19h07m19s
2. TOBY PRICE (KTM), 19h16m25s
3. KEVIN BENAVIDES (HONDA), 19h18m51s
4. PABLO QUINTANILLA (HUSQVARNA), 19h23m20s
5. JOSE CORNEJO (HONDA), 19h27m44s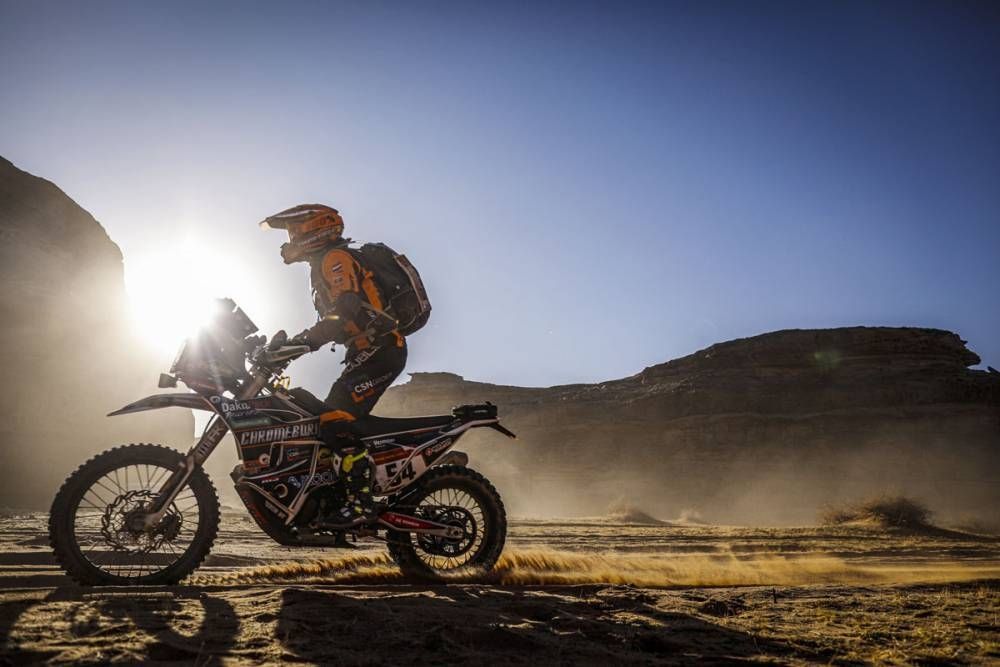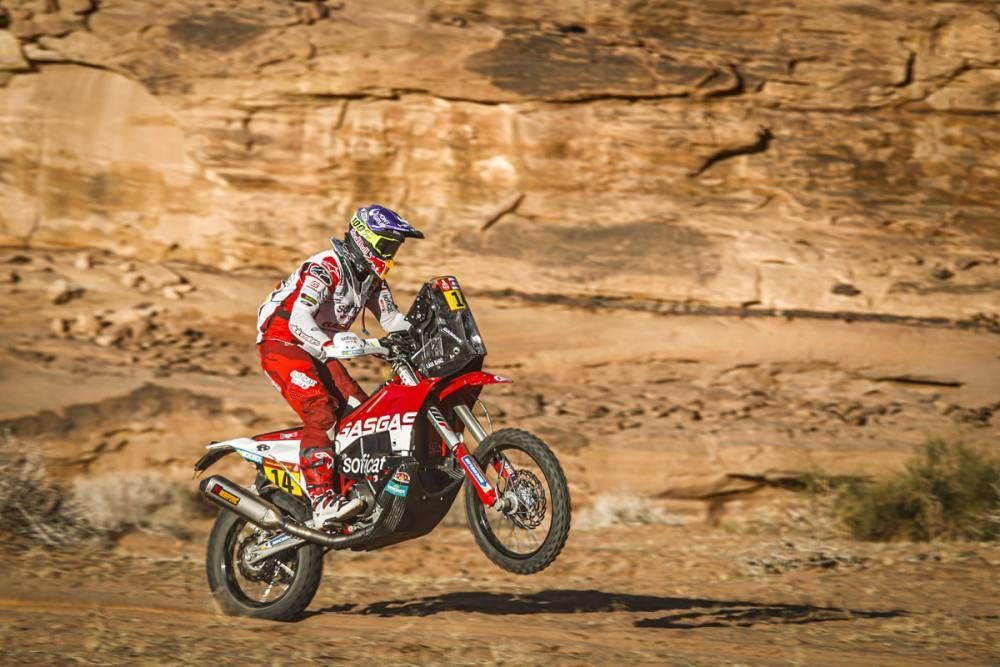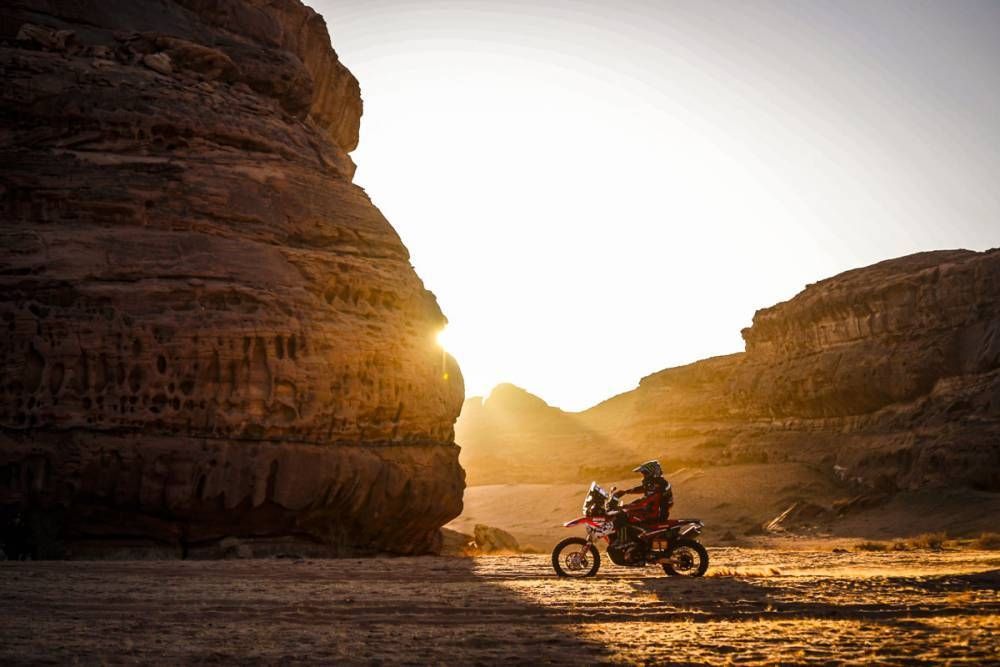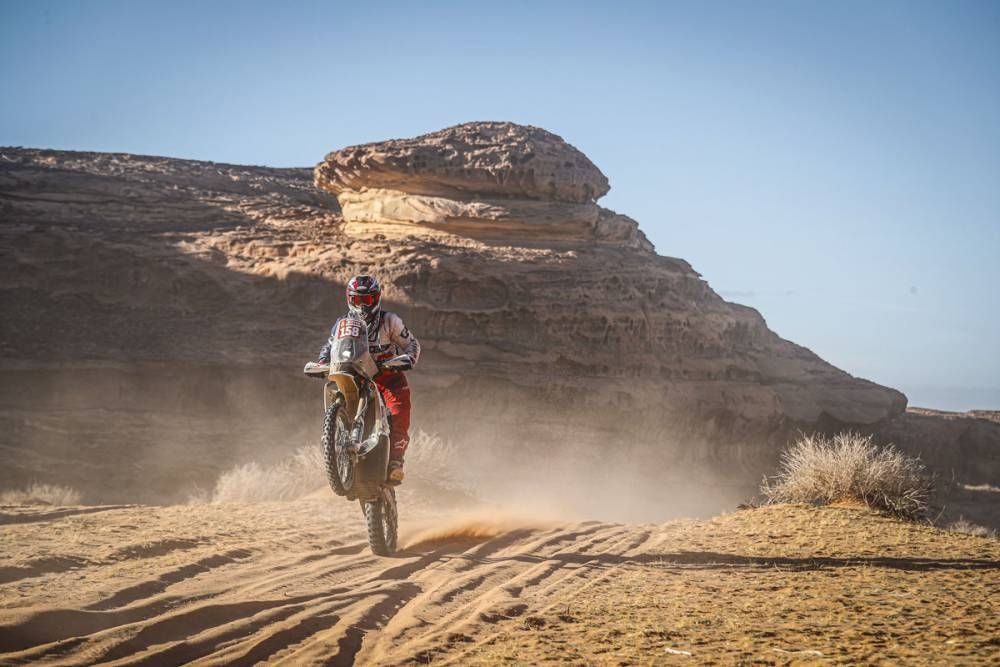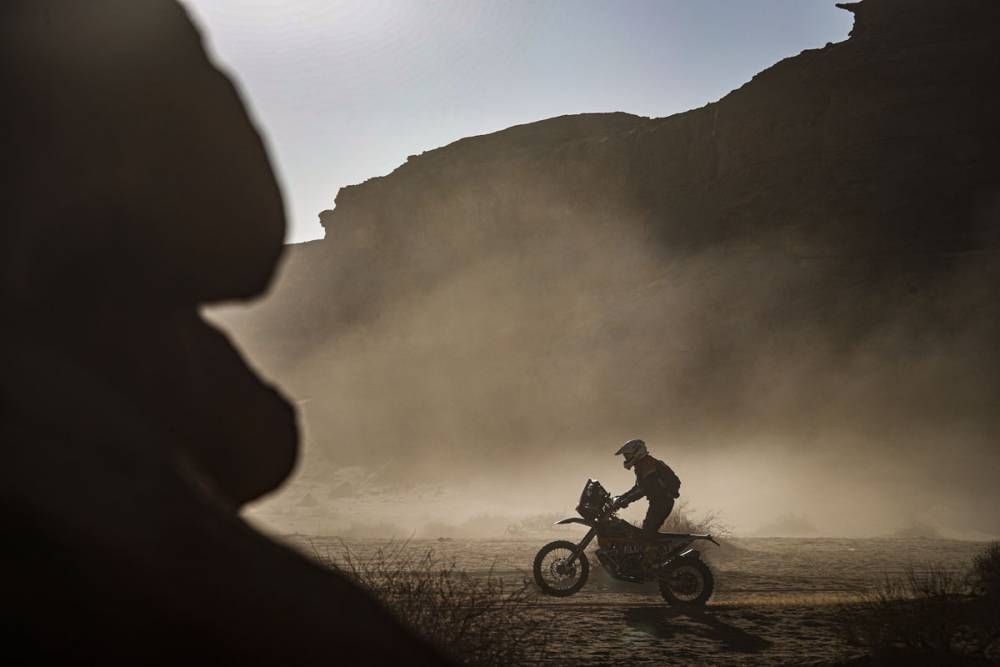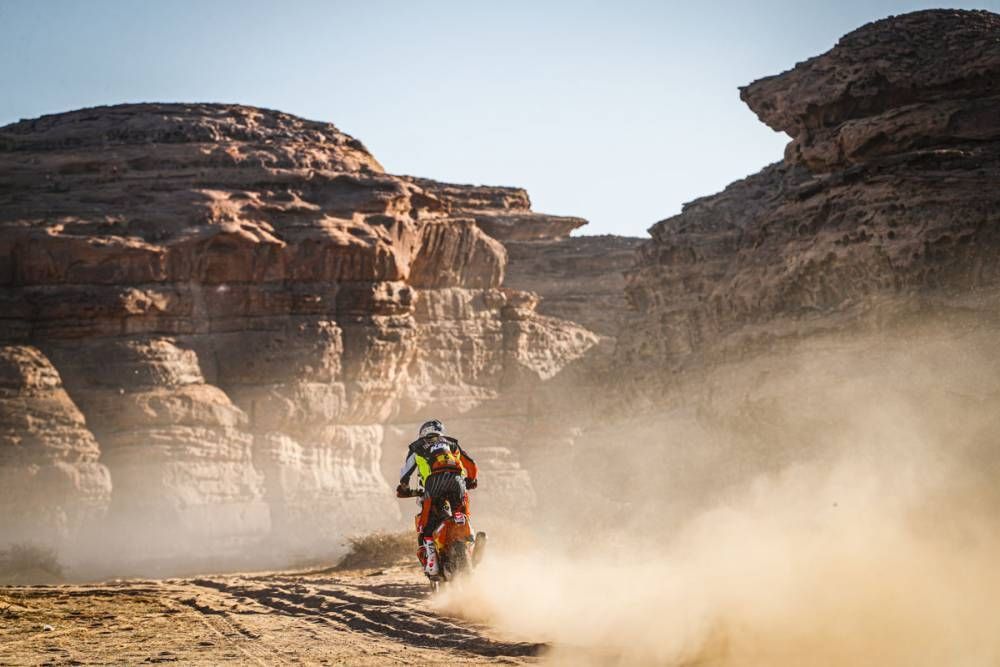 Do you like our work?
Become a DriveMag Riders supporter!
We rely on your donations to cover the most important news on the motorcycle market and create videos that excite, inform, and educate.
Make a one-time contribution or become a monthly subscriber. Every donation, however big or small, is valuable and helps us cover some of the video production costs, like equipment, transportation, and maintenance.
Thank you for being part of this journey.
---