Ducati Streetfighter V4 Official, Prototype Debuts at Pikes Peak
The "naked Panigale" arrives in stores in March 2020
The rumor mill stopped after Ducati officially announced the debut of their all-new machine, the Streetfighter V4.
The Streetfighter V4 will make its maiden voyage at this year's Pikes Peak International Hill Climbat the end of this month, albeit in a prototype form. At the helm will be record holder PPIHC celebrity Carlin Dunne, of course aiming to break the previous times set during the "race to the clouds".
We'll get to see the Streetfighter V4 in person at EICMA in Milan later this year, with the first deliveries scheduled for March 2020. No price was mentioned at this point, but given the fact that it's a mix between two of Ducati's acclaimed sport bikes, we can guesstimate it's going to be around $20,000, give or take.
Streetfighter V4 is, as Ducati CEO Claudio Domenicali describes it, a "Panigale for road riding." It uses the 1103 cc V4 mill placed in a more lenient chassis, engineered for a more forgiving riding experience, if 210+ horsepower and 124 Nm can be deemed forgiving. Wider and taller handlebars are also supposed to help mastering this beast, anyway.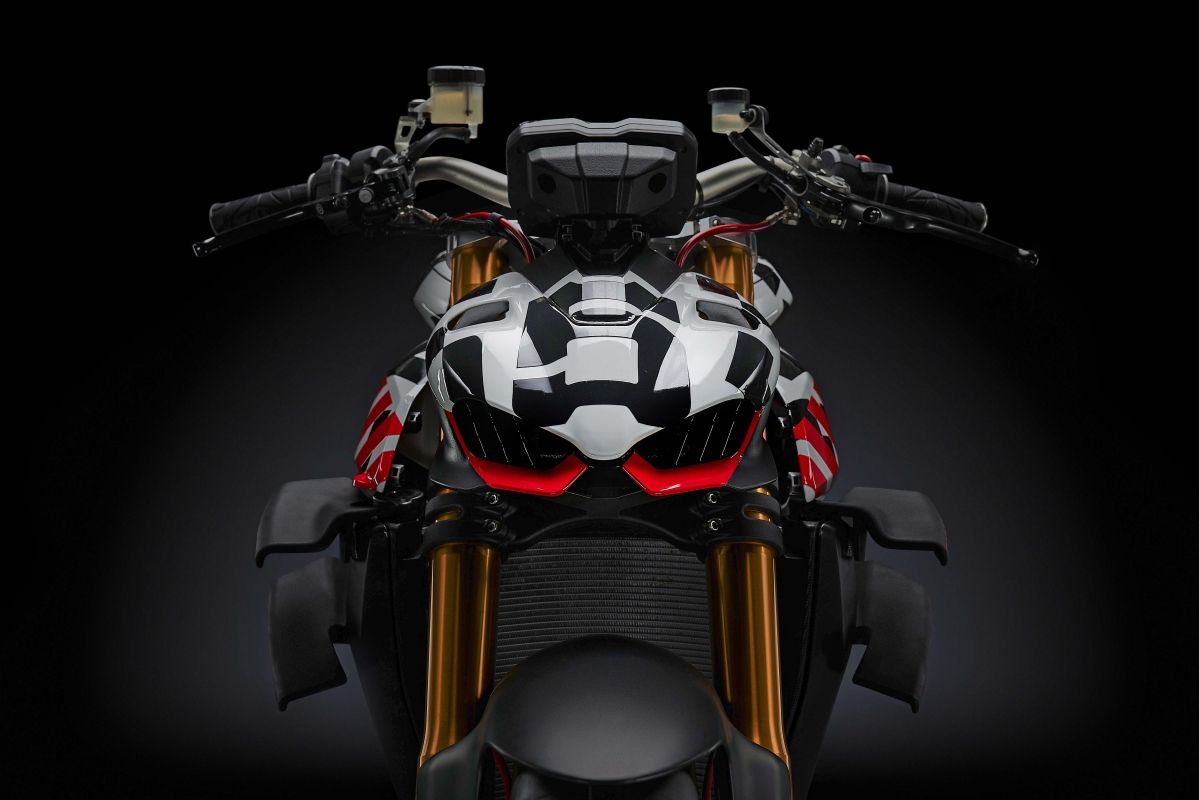 Definitely a motorcycle for experienced riders, the Streetfighter V4 also has updated aerodynamics, with winglets and angled scoops, for an even more aggressive look than what the old Streetfighter 1098 brought forth. Ducati wasn't shy to churn many a feature from the Panigale V4 into the new Streetfighter, with the tail section appearing to be almost identical. Cue Ohlins suspension at both ends, forged Marchesini wheels, LED lighting, the ample TFT dashboard and Brembo Stylema calipers. A massive heritage of electronic tricks is also expected.
No word on whether Borgo Panigale plans to retain the full power specs from the superbike or will trim them a bit to make the machine more manageable, even though we can expect that Ducati could go full-on with the Streetfighter V4 in its (potential) S version. Domenicali also says that Ducati has plans for adding more members to this new family, but his lips were shut as to what they might be like.
Ducati's new family of Streetfighters are sure to give the competition a run for their money, as the new V4 is the vilest machine in the line-up ever, setting the bar even higher in this purist roadsport segment.
Do you like our work?
Become a DriveMag Riders supporter!
We rely on your donations to cover the most important news on the motorcycle market and create videos that excite, inform, and educate.
Make a one-time contribution or become a monthly subscriber. Every donation, however big or small, is valuable and helps us cover some of the video production costs, like equipment, transportation, and maintenance.
Thank you for being part of this journey.
---