What a Bugatti Motorcycle could Look Like
It features a bold design and an electric power unit
Indian industrial designer Anay Kshirsagar of Yanko Design set down and thought of a bike design inspired by a Bugatti hypercar. And the results look awesome. What you see in the pictures is called Bugatti Audacieux (which is French for Audacious). It features a cantilever headlight, a hubless front-wheel, and the design tells us what a collaboration between Luigi Colani (he was a German industrial designer) and Bugatti would look like.

First of all, we don't see a W-16 engine or at least a W-8 configuration if we look at the engine architecture of the Bugatti Chiron, but this design features an electric power plant. Kshirsagar wanted to capture the design features of Bugatti as well as the Bugatti family which are known to create hypercars and luxury furniture that stand out from the crowd.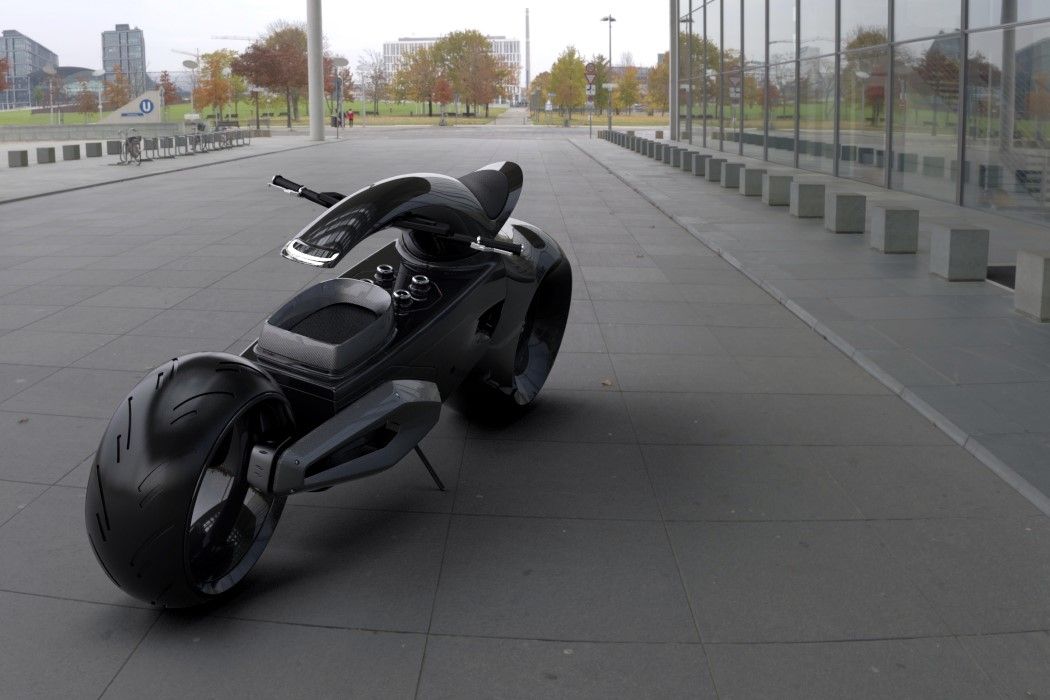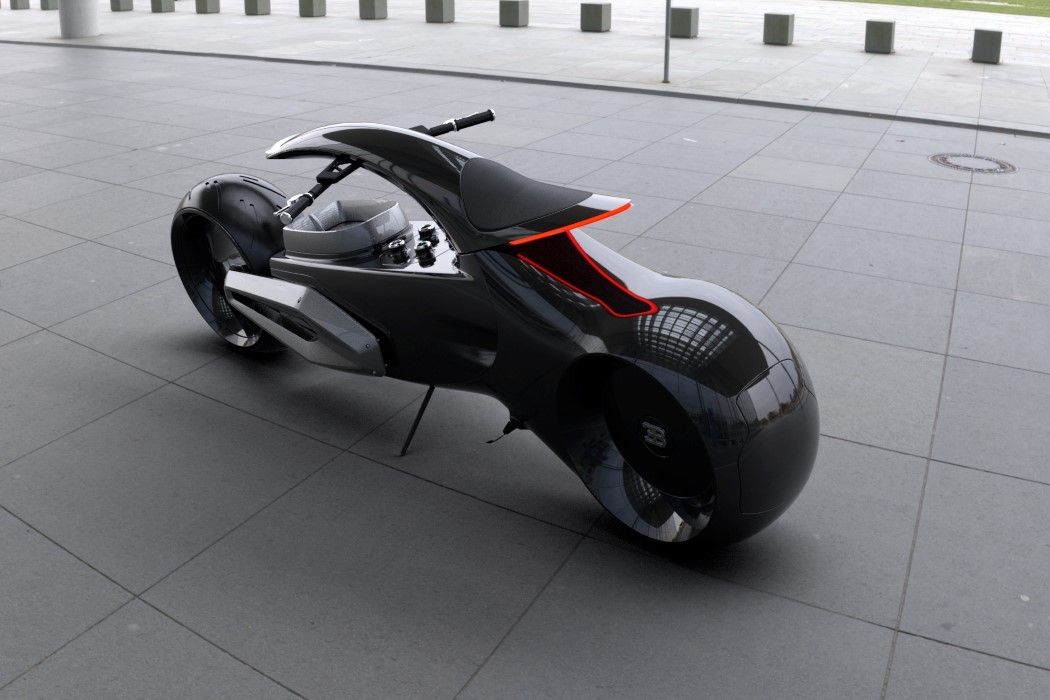 The bodywork follows the iconic C line we see in modern Bugatti cars. The Audacieux bike doesn't feature a single-sided swingarm or any sort of footpegs to ride the motorcycle, but let's not forget that at this point this is just a design rendering and not a real 3D printed model. Looking at the paint scheme, we expected to see the Bugatti typical blue and black colour mixture we see in recent modern models, but we have to say this bike looks great in any colour scheme. Moreover, the motorcycle keeps the famous Bugatti horseshoe grille.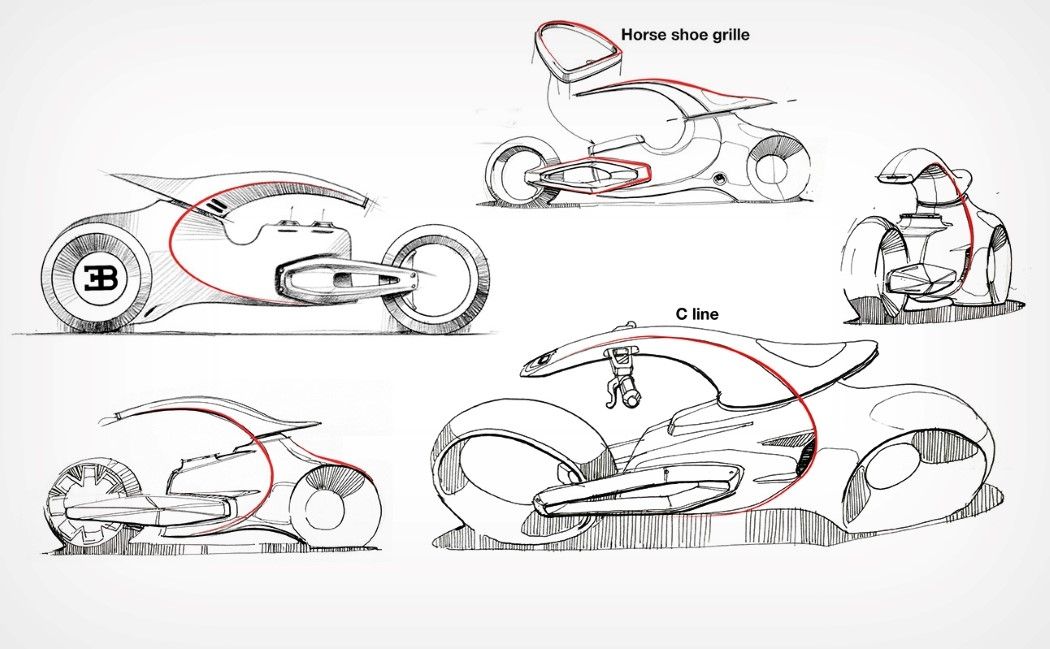 Bugatti didn't mention anything related to motorcycles or electric vehicles as part of their plans. So, if this design sketch will ever see the spotlight and become a real motorcycle is up to Volkswagen to decide and we know that they are committed to a different motorcycle brand in their arsenal which is Ducati.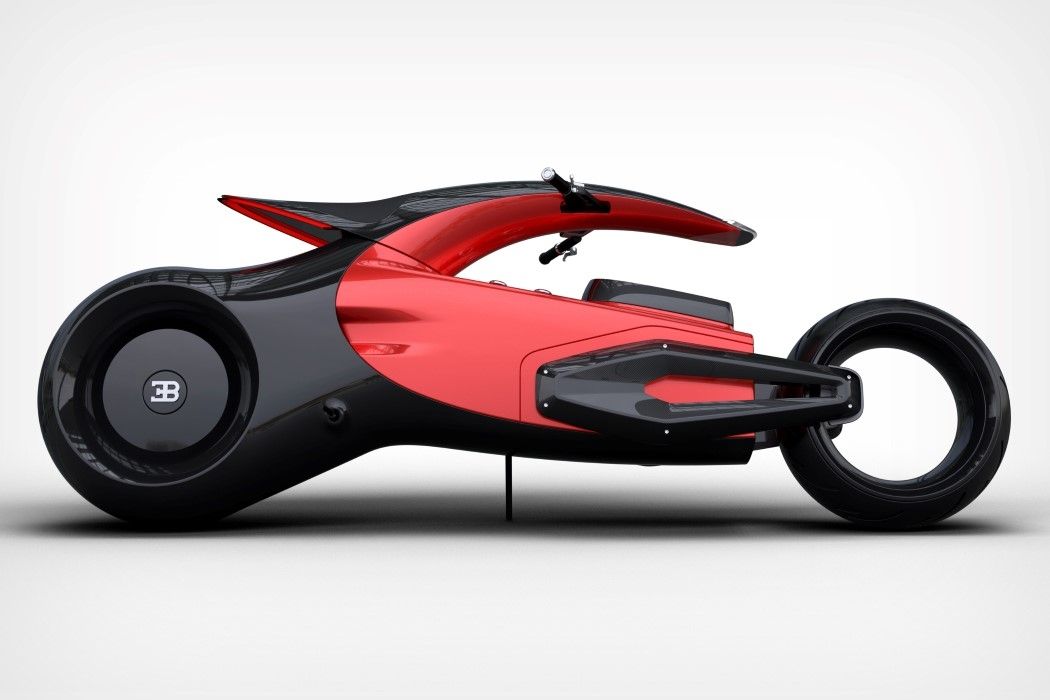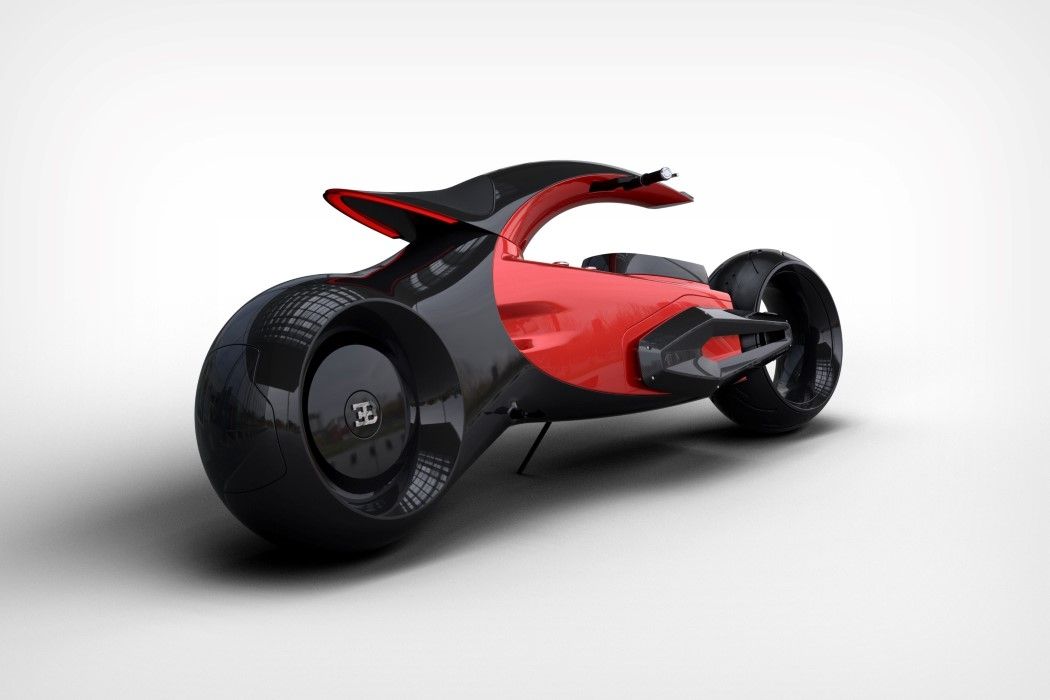 Do you like our work?
Become a DriveMag Riders supporter!
We rely on your donations to cover the most important news on the motorcycle market and create videos that excite, inform, and educate.
Make a one-time contribution or become a monthly subscriber. Every donation, however big or small, is valuable and helps us cover some of the video production costs, like equipment, transportation, and maintenance.
Thank you for being part of this journey.
---